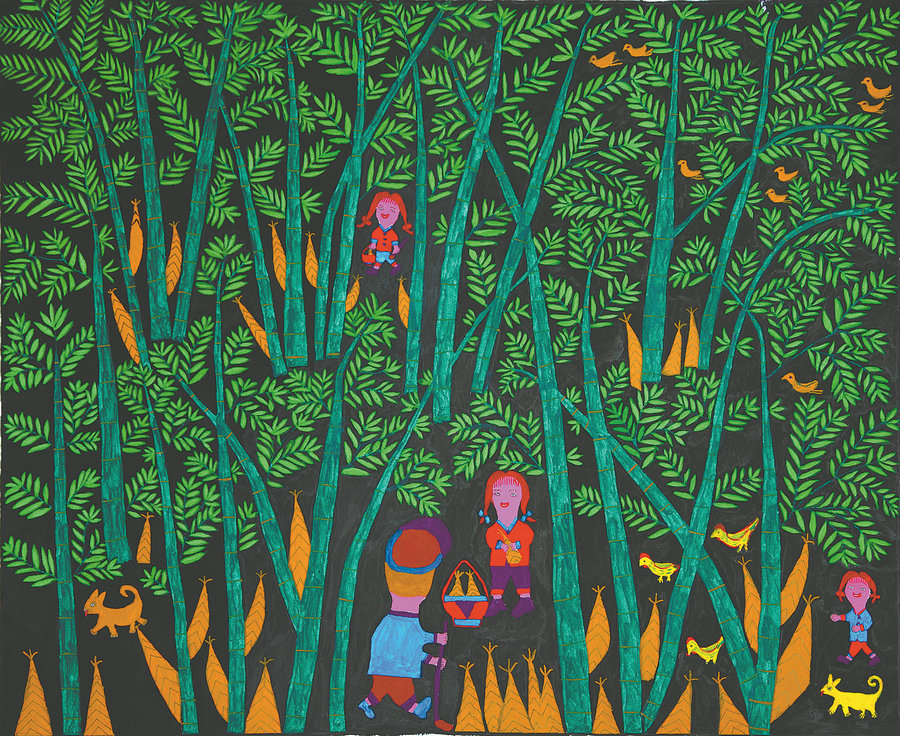 The paintings of this group are no exception. The transformation and development of China's new countryside in recent years can be clearly detected in them.
"At the beginning, we painted simple scenes such as raising chickens and ducks, and catching fish, but later, our paintings started to include subjects such as sewage treatment, river-cleaning and centralized garbage treatment," says Dong Ai'e, another member. "Many years later, people may well rely on our paintings to recall the changes in the rural areas."
Farmer-painters like "Ten Sisters" are not rare in Jiaxing, or even in Zhejiang.
Miao Huixin, a leading farmer-painter from the city, was named one of 10 "outstanding Asian artists" by Time magazine in 1998, and as a national "excellent folk painter" by the Seventh China Art Festival in Jiaxing in 2004. He has also held solo exhibitions in the United States and Japan.
Over the years, local governments have put in effort to promote painting among farmers and enrich their cultural life. In as early as 2001, the China Farmers Art Center was already established in Xiuzhou district, and a festival featuring farmers paintings has been held every two to three years since then. Studios have been set up for farmer-painters to have a fixed place for their hobby. In 2019, Xiuzhou was named a "hometown of Chinese folk culture and art" by the Ministry of Culture and Tourism.
Farmers painting has also entered the market, and related products such as silk scarves, hats and shoes are bringing economic benefits to locals.