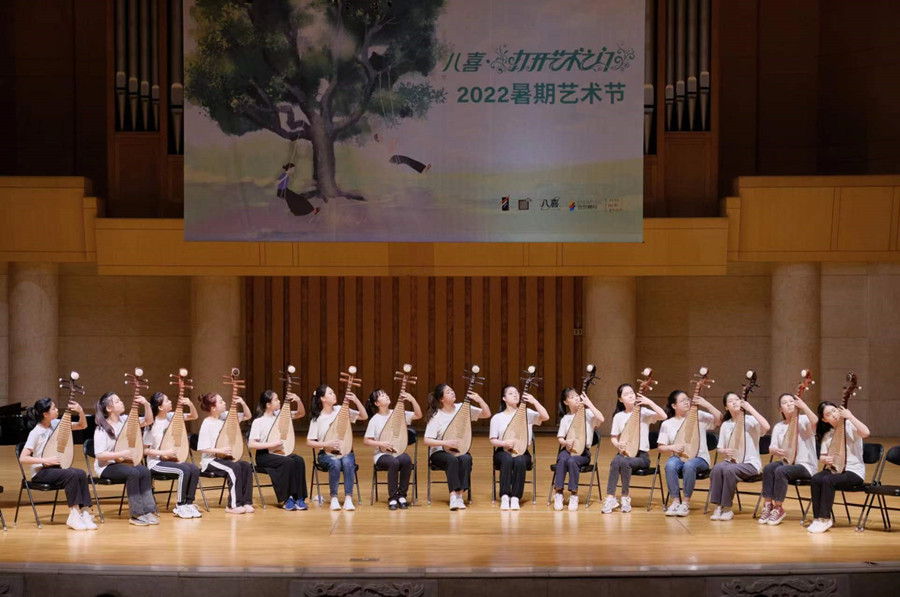 Pipa, a traditional Chinese string musical instrument with a history of over 2,000 years, has always been popular among Chinese children who learn musical instruments.
The diversity of its sounds and the beautiful look have drawn music lovers of various generations.
Since 2011, a summer camp, founded by veteran pipa player Zhang Hongyan has been held at the Forbidden City Concert Hall in Beijing to teach pipa to children of different levels.
As part of the annual Gateway to Music festival, one of Beijing's biggest arts festivals for children that has been staged during the summer vacation since 1995, the pipa summer camp marked its 11th year this summer.
On July 13, over 70 children performed at the Forbidden City Concert Hall after a three-day-long training. Coming from different parts of China, such as Shandong, Shanxi and Fujian provinces and Beijing, the children, from those who have learned to play pipa for several years to those who touched the musical instrument for the first time, displayed their skills onstage.