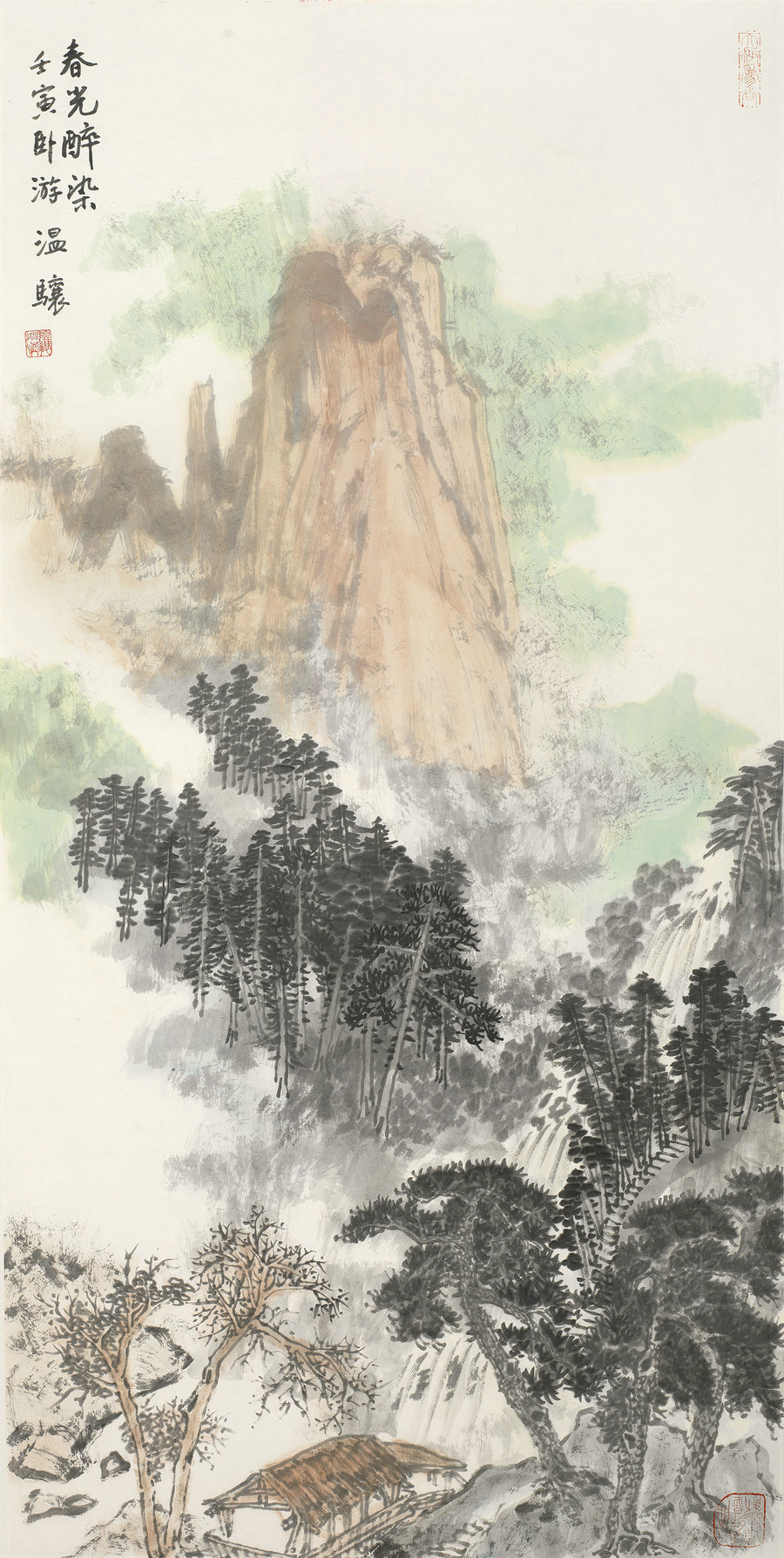 The term woyou (lie down and travel) was invented by ancient Chinese to describe the vivid feeling brought by a fine mountain-and-water painting: Appreciating the work help simulate an immersive experience surrounded by landscapes in the real world even when people don't travel.
Extensive and Moist, an exhibition at Beijing Fine Art Academy's museum until July 24, shows dozens of ink landscape paintings by Wen Xiang to make viewers feel being embraced in a similar environment, given that many are confined to travel limitations during the COVID-19 pandemic.
Wen was born into a family of intellectuals and artists. He began delving in fine arts in childhood. Years later he also worked for some time at the Palace Museum in Beijing to study from ancient artworks and objects of fine crafts in the collection.