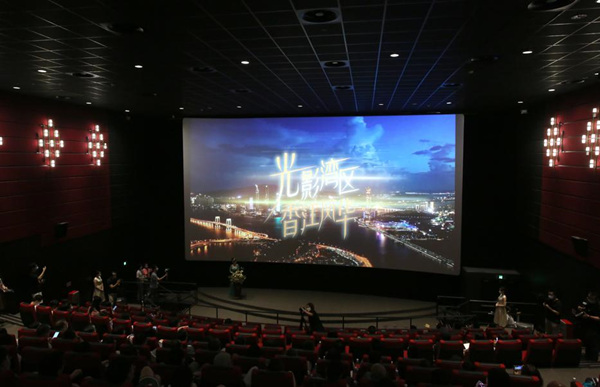 Homecoming, a film directed by Hong Kong's Yim Ho in the 1980s, was shown at a theater in Guangzhou, Guangdong province on Thursday night, initiating a two-month screening of classic Hong Kong films in the province.
Twelve Hong Kong films will be shown in the cities of Guangzhou, Shenzhen, Zhuhai, Foshan, Dongguan and Zhongshan to mark the 25th anniversary of the return of Hong Kong to the motherland.
They include the comedy All's Well, Ends Well, action movie Coldwar, romantic drama An Autumn's Taleand Rouge,an award-winning film. The movies were made from 1972 to 2017.