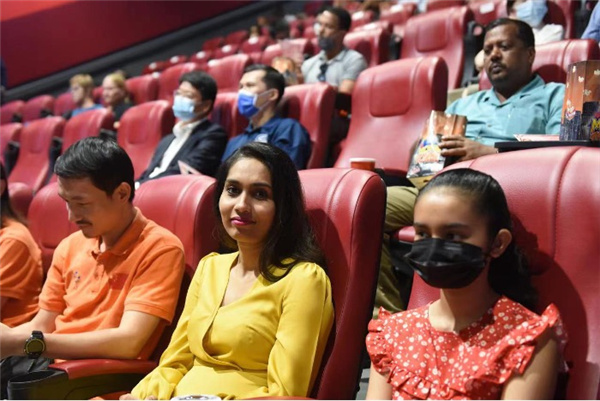 With this year marking the 50th anniversary of China's establishing diplomatic relations with Guyana, a Chinese film festival supported by China Film Archive opened in Movie Towne in Georgetown, the capital city of Guyana, on Wednesday.
More than 140 visitors, including Guo Haiyan, China's ambassador to Guyana, and Hon. Charles S. Ramson, Guyana's Minister of Culture, Youth and Sports, attended the opening ceremony, which later released The Wandering Earth, China's highest-grossing sci-fi epic ever.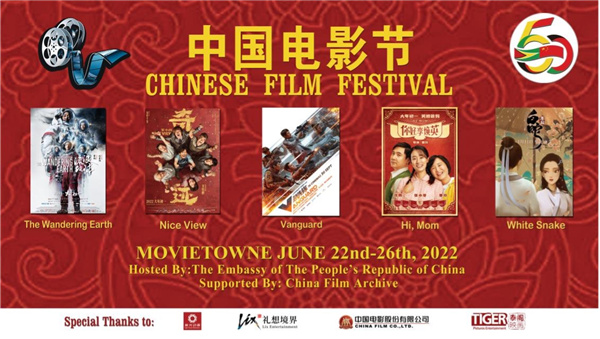 Noting that people-to-people and cultural exchanges serve as an important part of bilateral relations, Guo said she believes that the festival will further deepen mutual understanding and recognition between people in the two countries.
To be held until June 26, the event, titled as "Chinese Film Festival", is set to screen some critically acclaimed Chinese blockbusters.
Among them include star Yi Yangqianxi's comedy Nice View, Jackie Chan-starring action thriller Vanguard, actress Jia Ling's directorial debut Hi, Mom, and the household folklore-adapted animated feature White Snake.
All these movies are released for free to the public.