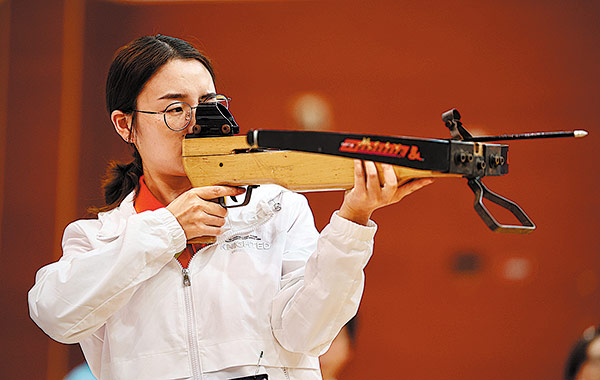 Guiyang hosts ethnic event that celebrates a rich heritage of diversity in sports
The 11th Guiyang Traditional Ethnic Sports Meeting kicked off on Tuesday at Guiyang Healthcare Vocational University in Southwest China's Guizhou province. The event is divided into competition and performance sections. A total of 13 delegations compete in seven competitions, including wrestling, crossbow, spinning top, ball games, shoe racing, high-foot racing and aerobics. The performance sports are categorized into eight major categories and 32 smaller ones.
For the performance routine, the contestants of each delegation wear different costumes and perform, in turn, on stage. The unique Miao drum stick relay, the lively lion dance and the joyful Bouyei ethnic fighter shuttlecock are the highlights among a series of shows that amaze the crowd with their expertise.