The picturesque Ganzi Tibetan autonomous prefecture in Southwest China's Sichuan province has gone viral on the Internet thanks to the creative short videos of a local official.
Liu Hong, director of the Culture, Radio, Television and Tourism Administration in Ganzi, dresses as a swordsman from Louis Cha's novel The Smiling, Proud Wanderer, becoming a spokesman for the tourism resources of his hometown.
His videos have drawn several compliments. "He's exactly what I imagined a swordsman would be like in the old times," one online comment said.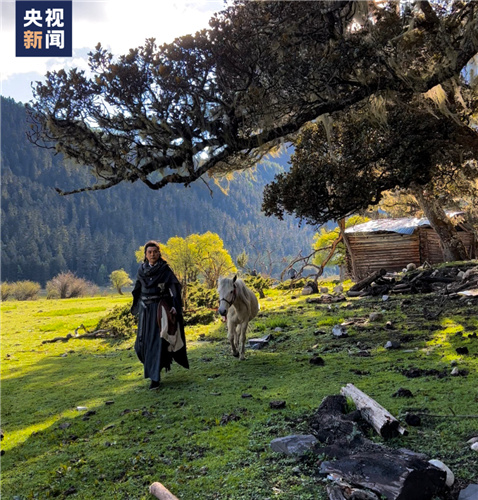 Last March, Liu caused quite a ripple online because of his dashing appearance. "I'd like to do something for my hometown. If it helps to promote local tourism, I don't mind being an online celebrity," Liu said during a previous interview with CCTV.
All the short videos are produced in Liu's spare time. Snow mountains, grasslands, forests and lakes – Ganzi, as part of the Silk Road and the Ancient Tea Horse Road, showcases great natural beauty and also the cultural integration between Han and Tibetan ethnic cultures.
After graduating from college, Liu chose to return to work in his hometown of Yajiang county, where he became director of the tourism bureau in 2002. In order to promote tourism in his hometown, he began taking pictures of his hometown and sent leaflets to travel agencies.
He has led villagers to build roads and personally received nearly 20,000 tourists. In 2019, Liu was appointed as director of the Culture, Radio, Television and Tourism Administration in Ganzi, and continued to innovate the forms of cultural tourism promotion.
"I love my hometown. I wanted to do more for it while people still appreciate my presence online. That was my original intention," he said.
In 2021, the total number of tourists received by Ganzi prefecture will exceed 35 million and the tourism income will exceed 39 billion yuan.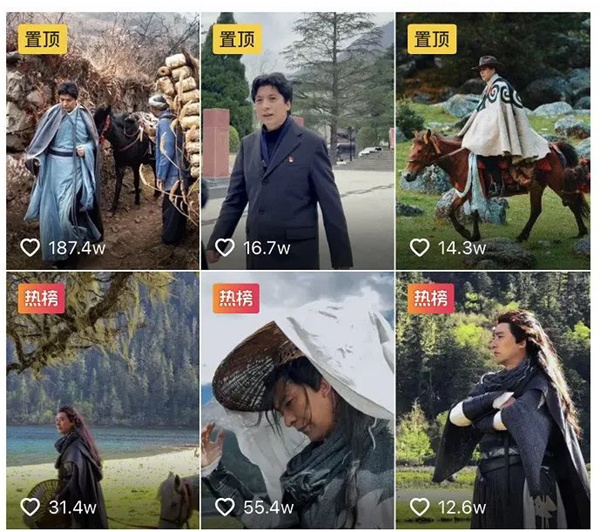 "The internet has introduced us to the outside world, and it has brought the outside world to us," he said. "Many netizens visit Ganzi, and the villagers not only increase their income and improve their quality of life, but also meet friends from all over the world and broaden their horizons."
Liu has a habit of carefully checking the comments, especially the suggestions people posted. "Through these comments, I can find out which scenic spots people prefer to visit and which ones need to be improved. I'm learning and improving."
Now, Ganzi prefecture is building a "state-of-the-art museum in the whole region" and promoting the construction of the Changzheng National Cultural Park (Ganzi section), adding Red culture tourism to the basis of natural beauty.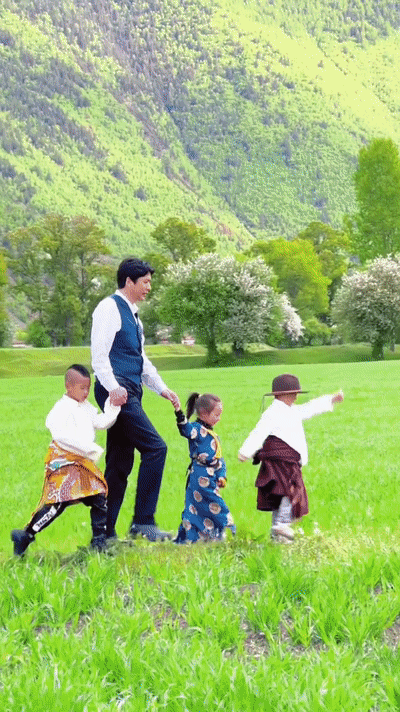 Liu Hong's next wish is: "I hope people in Ganzi have more income and their children can receive a better education. After retirement, I will continue to represent my hometown."
Before Sept 30, all students will be exempt from admission at all scenic spots in Ganzi, and all tickets will be 50 percent off. Admission is free for all medical staff until Dec 31.
"Welcome to Ganzi and learn more about it. I will wait for you in Ganzi!" Liu Hong said, extending the invitation.