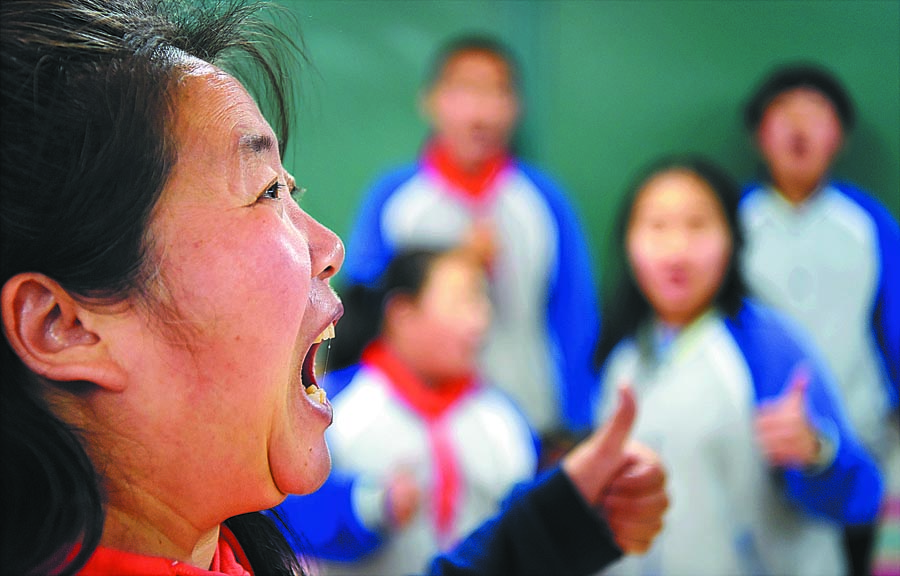 48-year-old teacher has spent 26 years helping children grow up at special education school
Xie Xiaohua, who has been working as a special education teacher for the past 26 years, has won the heart of hundreds of children in special needs and is called Mum Xiaohua by many of them.
"It is my greatest happiness and fulfillment to care for them as they grow up," said the 48-year-old Xie, who has been working at Yiyuan County Special Education School in Zibo, Shandong province, since her graduation from a normal school in 1996.
Fully aware of the difference between special education and general education, Xie provides specialized care to each student according to their physical conditions and helps them with learning, dining and accommodation. For example, she had undertaken the responsibility of carrying a student with physical impairment to restrooms, canteens, classrooms and dormitory for nine years until the student graduated from the school.