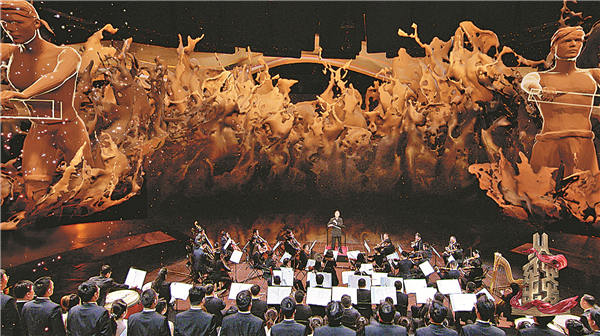 New TV program explores the ongoing creative influence of Chairman Mao Zedong's talks at the Yan'an Conference on Literature and Art in 1942, and the 'Yan'an spirit' they fostered, Xu Fan reports.
The year 1942 marked a milestone for China's literary and artistic creators. In May of that year, Mao Zedong, then-leader of the Communist Party of China, delivered influential talks at the Yan'an Conference on Literature and Art, pointing out that all such works should serve the people.
Yan'an in Shaanxi province was the cradle of the CPC-led revolution.
In the more than eight decades that followed, generations of Chinese artists and writers have delved into the lives of people of all stripes-from factory workers to farmers and role models dedicated to their duties-creating many highly acclaimed works.
On Monday, Cong Yan'an Chu Fa (Embarking on a Journey From Yan'an)-a five-episode TV program to mark the 80th anniversary of Mao's 1942 talks-was broadcast on China Central Television's channel 3.
Over the course of the five episodes, a total of 16 renowned troupes, colleges and theaters gather to deliver 26 performances inspired by classical revolutionary works, from the Yellow River Cantata to the opera The White-Haired Girl, as well as the movie The Eternal Wave, and bringing to life the woodcut prints of artist Gu Yuan.