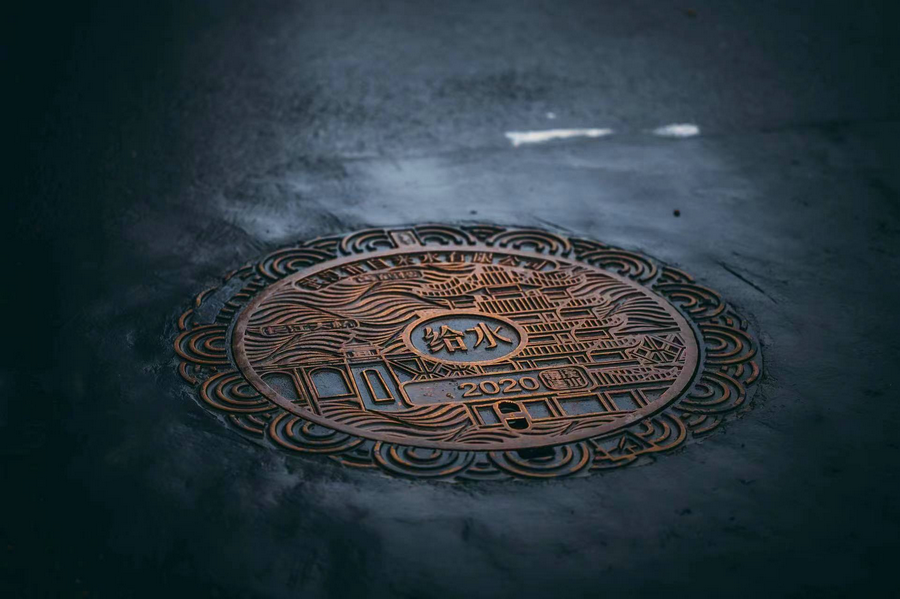 More than 50 exquisitely designed manhole covers in Wuhan, Hubei province, integrating the corporate culture of Wuhan Water Group with the city's unique geography, landmark buildings and history add a bit of culture to mundane roads.
The so-called City Badge of the Han River series manhole covers were co-designed by Wuhan Water Group, along with teachers and students from Wuhan University. They were cast by Hanshui Technology, a water group subsidiary.
Made of ductile iron, copper and other materials, they are designed to tell a stories of the city.