Tired of a life controlled by their mobile phones, many young people are resorting to drastic measures to kick the bug.
Are you always looking at your mobile phone as you're walking, playing with it as you're studying, and reluctant to put it down as you go to bed? Few are as blighted with this affliction as Gen-Zers, but the good news is that many seem to be intent on working out how to overcome it.
A discussion group called the Screen-Free Project set up a year or so ago on Doudan, a popular online community that hosts content related to celebrities, pop culture and entertainment in China, now has a little more than 33,000 members. On it members pledge to "quit" their mobile phones. That generally does not mean they will abandon their phone altogether, but it does mean they will seek greatly to cut down their use of it, one of the basic steps being to log in to the site each day to record how much use they have made of the phone over the previous 24 hours.
The China Security Perception Report (2021) by the Internet Development Research Institution of Peking University says half of internet users say they are keen to escape the internet and stay away from mobile phones. That is a very tall order, particularly when one considers how ubiquitous cashless payments are in China. The difficulty of the task is perfectly expressed in the joke about giving up tobacco:"Quitting smoking is a piece of cake. I do it once a year."
Just as smokers have been provided with all kinds of gimmicks, gadgets and regimens over the years to help them kick the habit, those who regard themselves as addicted to their phones are getting in on the act. The a-la-mode gadget that seems to have everyone at least talking if not necessarily acting is the mobile phone isolation box. Users simply put their mobile phone in the box and set a time lock that will bar them from having access to the phone for a set time. One of its users who enthuses about the box said she bought it as she was preparing for the postgraduate entrance examination. She reckoned that the device, costing no more than 100 yuan ($15.71), was well worth the outlay.
Lin Tianqi, a junior student at Beijing Technology and Business University, says she bought the isolation box recently on the online e-commerce site Taobao.
Once the time that was set has expired, a beep sounds, no doubt, must be like music to anyone suffering from withdrawal symptoms. Lin has affixed several eye-catching stickers to the box aimed at boosting her morale: "God helps those who help themselves" and "The harder you work, the luckier you are". The stickers help remind her of the need to face up to reality, she says.
Many reports in recent years have told of how difficult it is for college graduates in China to find work, and in June this group will set two records: the highest number of graduates in a year and the largest increase in their number compared with the previous year. There were 9.09 million college graduates last year, 350,000 more than in 2020, the Ministry of Education says. This year the number is forecast to shoot up to 10.76 million, about 18 percent more than in 2021.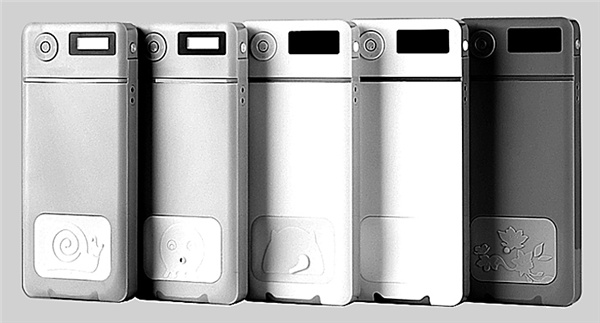 Lu Feng, a professor in the National School of Development at Peking University, quoted by 21st Century Business Herald, says, "Among those in China who need to find jobs, including junior high school graduates, technical secondary school graduates and military veterans, college students account for about two thirds of the new job seekers."
This summer, Lin says, she will be very busy with internships, preparing for autumn career recruiting and preparing for the postgraduate entrance exam. With so much to do, if her iPhone was constantly alerting her that her active daily time exceeded 15 hours, it would cast grave doubts over her prospects. Lin says that she has, like many others, spent too much time on Douyin, Weibo and Douban.
Though using a physical box to reduce mobile phone use may seem like cracking open a walnut with a sledgehammer, those marketing it appear to be on to a good thing. Those willing to pay 100 yuan for it are mainly students and office workers, says Xianfeng Technology, one of the sellers on Taobao.