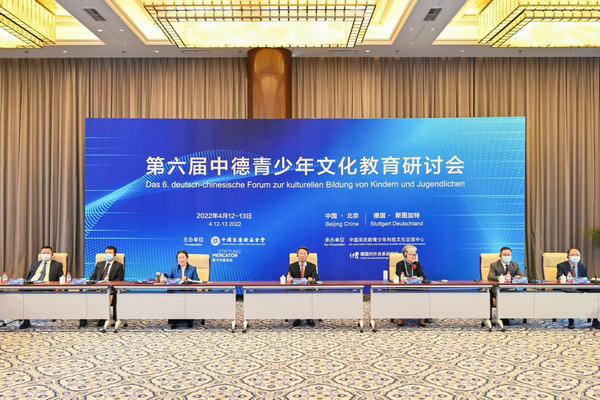 A symposium themed on the education of teenagers in Germany and China concluded in the China Song Ching Ling Science and Culture Center for Young People on Wednesday.
The two-day event, co-held by China Song Ching Ling Foundation and German's private foundation, Stiftung Mercator, aimed to discuss how to cultivate the ability of young people from both countries to conduct intercultural exchanges and have mutual understandings.
Hang Yuanxiang, executive vice-chairman of the China Soong Ching Ling Foundation, gave an address at the event's opening ceremony sharing that the world is undergoing profound changes in a scale unseen in a century with countries increasingly depending on one another in interests and share their destinies closely. Facing common opportunities as well as challenges, countries should be more united to embrace a shared future.
"Therefore, intercultural communication and collaboration grow to be very important currently," he said. "At this point, it's significant for us to discuss how to empower teenagers by honing their understanding and communication skills as well as tapping into their potential to bring up efficient international cooperation in the future."