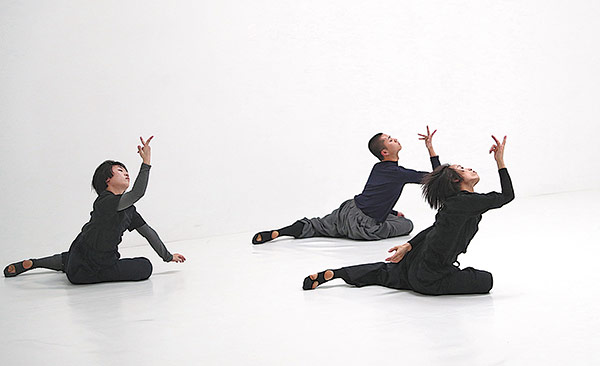 On the second day, dance pieces 4 and 5 will be performed. The third, fourth and fifth day will have dance pieces 6 and 7, 8 and 9, 12 and 10 staged, respectively. On the last day, the company's latest production, titled 11, Tao's longest piece so far, will be performed.
"The dance pieces will be performed chronologically, which will give the audiences a look at the artistic growth of Tao Dance Theater over the years," says Tao.
The idea of presenting all of Tao Dance Theater's works in one event formed in 2018, when Tao led the company in performing its dance pieces 8 and 9 at Theatre de la Ville in Paris. Emmanuel Demarcy-Mota, the artistic director of the theater, made the suggestion to Tao, and it stayed in his mind.
Tao didn't know when his company should undertake the marathon performance, until COVID-19 hit.
"We toured worldwide every year. We used to give many more performances abroad than in China. When the pandemic began, we had to stop touring, which made me think about the future of the company," says Tao. "It's time to build up a new relationship with audiences in China and to make some changes to the company, which used to rely financially on touring."
During the upcoming event, Beijing-based musician Xiao He will be invited to perform with Tao and his dancers. Xiao He has been composing for Tao's dance pieces since 2.
Tao will also showcase contemporary dance by working with artists of different fields and dancers will display the "circular movement system" to audiences, which, developed by Tao, is the basis for their daily training.
Tao says he is aware of the fact that contemporary dance is still young in China and many people find it too abstract to understand.
Tao's dance works focus solely on the body itself, which involves lots of repetitive movement. Audiences, who are used to enjoying traditional dance performances that offer narrative and emotional lines, might find Tao's choreography challenging. However, Tao's works have found new ways of interpretation, breaking out of traditional aesthetic frameworks.