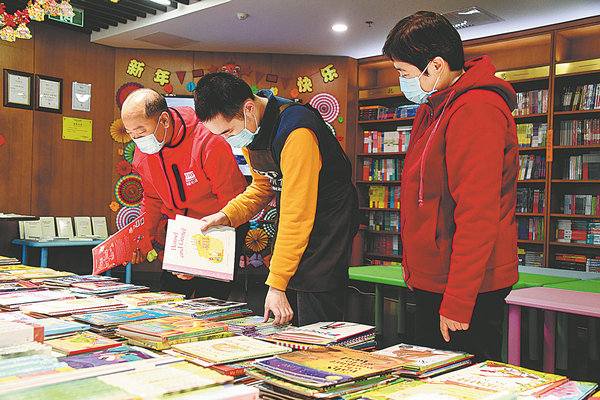 Customers at Beijing FLTRP Bookstore get a free bookmark when they buy a coffee there, but few are aware of the challenges that the bookmark artist has overcome.
The bookstore is named after the Foreign Language Teaching and Research Press.
Kang Rui, 23, has worked at the bookstore since 2018, hand-painting posters, postcards and bookmarks.
Kang is autistic and his unusual behavior and impaired conversational abilities can unsettle some people, but his art enchants them and it's a major attraction for the bookshop.
Autism in China has an incidence of 0.7 percent, and more than 2 million children under the age of 12 are autistic. The figure is rising by about 200,000 each year.
In the run-up to World Autism Awareness Day on April 2, Kang's story came under the spotlight as he is one of the lucky few to find a job they like and can support themselves.
Kang can paint landscapes, still life, cartoon figures and self-portraits. His work is on display in neighboring schools as well as the bookstore. He created a set of winter sport-themed paintings for the Beijing Winter Olympics and they were on show in the organizing committee building.
The bookstore job brings him joy and a sense of achievement. Many see him as a genius, but do not see the sacrifices behind the scenes.
Like most Chinese parents, Kang's mom and dad were determined that their son would receive the best education.