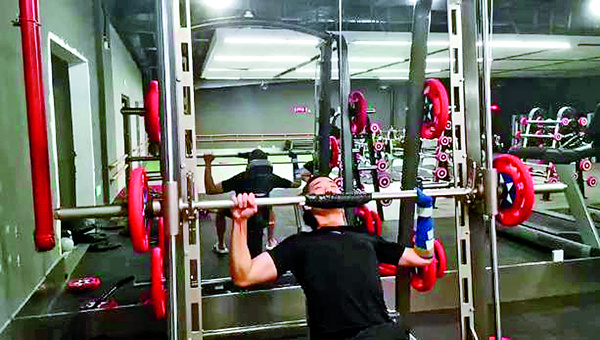 Program backing China's golden generation of Paralympians set to provide far-reaching benefits for accessibility in winter sports, Fang Aiqing reports.
The relentless effort of Chinese athletes reaped great rewards as, between them, they won an unprecedented 61 medals at the recent Beijing 2022 Paralympic Winter Games.
They wouldn't have been able to reach such sporting heights without the technological support that kept them safe in both training and the competition itself, while also helping them to improve performance.
These assistive devices and items of sporting equipment are the result of a research program launched in 2018 and led by Ji Linhong, a mechanical engineering professor at Tsinghua University in Beijing.
"Science and technology are like catalysts for these athletes with physical challenges to tap their potential and realize their dreams," he says.
In the past four years, a dozen sports colleges and research institutes involved in the program have been implementing knowledge of material science, biomechanics and mechanical engineering to discover and solve problems for the Paralympians.
They paid close attention to physical strength and skills training, nutrition and psychological conditioning, injury prevention, fatigue recovery and rehabilitation of the athletes.
For example, the sit-skis Chinese cross-country skiers used and the "capsule" part of the mono-ski and outrigger setup some alpine skiers employed were all tailored to each individual competitor, taking into account different postures and range of movements.
"It's important that we're comfortable with the equipment, as it has to be integrated with our bodies and be able to move as one. They (Ji's team) modified the equipment whenever we needed them to," Zheng Peng, Paralympian cross-country skier and twotime gold medal winner, told China Youth Daily.
Mao Zhongwu, 36, who bagged one gold and two silvers in cross-country skiing, had, alone, swapped out a dozen sit-skis, as did other skiers, who also constantly needed to change their equipment, Ji says.
He explains that the material, structure, weight and intensity, and even the conjuncture of the artificial limb and human joints, can affect competitive performances.
The team also designed a digital platform to simulate real scenarios in laboratory conditions to analyze the way the skiers moved, from the way they used their poles and the skis, to the corresponding muscle activities.