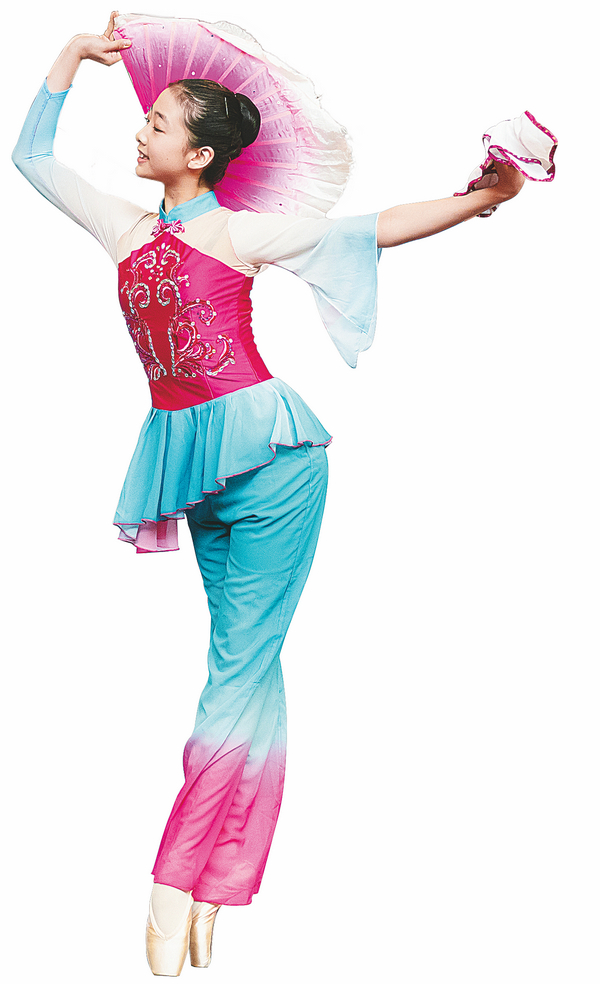 The competition is named after Dai Ailian (1916-2006), widely considered "the mother of Chinese dance".
"We want to pay tribute to her. Dai was devoted to helping and promoting young Chinese dancers. Her choreographic works, such as The Lotus, are still performed by young Chinese dancers today," says Feng, adding that Dai donated her assets to the country after she died, hoping to help more young talented dancers.
Dai, born in Trinidad, learned ballet at the age of 5 and at 14, her mother sent her to London to receive training. After Japan launched its invasion into China in 1937, Dai took part in benefit performances to raise funds for the Hong Kong-based China Defense League, headed by Soong Ching Ling, the wife of Sun Yat-sen, Chinese revolutionary leader. She then decided to move to China. With the help of Soong, Dai arrived in Hong Kong in 1940.
Dai combined ballet she learned from the West with traditional Chinese folk dance. She was named the first principal of the Beijing Dance Academy, when it was set up in 1954. When the National Ballet of China was established in 1959, Dai was appointed as its first president.
Feng, who was a former ballerina with the National Ballet of China, received training from Dai.
"She once said that she hoped everyone could dance one day in China because dancing had always been a big part of her life and she considered dancing the happiest thing in the world," says Feng. "We've been carrying on her legacy to give young dancers the opportunity to be seen."
Contact the writer at chennan@chinadaily.com.cn