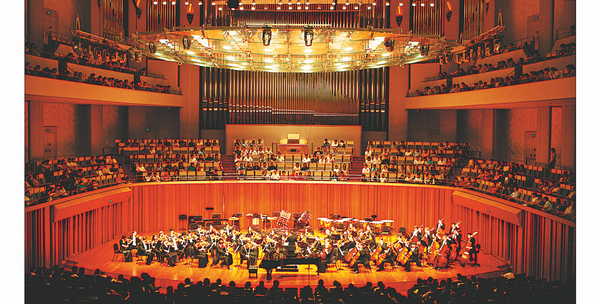 Classical music has provided a cultural bridge between China and the United States over half a century, Chen Nan reports.
In September 1973, the Philadelphia Orchestra, led by its musical director Eugene Ormandy, became the first American orchestra to perform in China since the founding of the People's Republic of China in 1949.
"Before the plane landed in Beijing, it circled over the airport for over half an hour. After we touched down, the pilot was asked why it took so long. He said that he had never been there before and he just wanted to make sure," recalls violinist Herbert Light, now 85, who joined the Philadelphia Orchestra in 1960 and retired in 2016.
With that, the orchestra embarked on a six-concert tour of Beijing and Shanghai, which Light calls "a great adventure".
"The interesting thing was that the audiences were very polite at the beginning of concerts and little by little, we noticed that their enthusiasm grew," the violinist says.