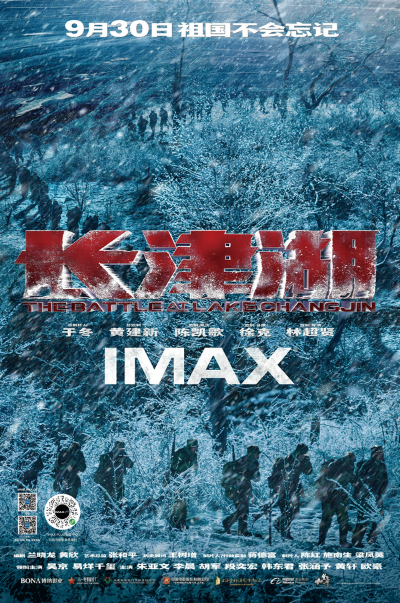 Consecutively topping the world's movie market for over two years, China has again signaled its huge potential with a robust recovery from the pandemic.
IMAX China announced on Thursday that its revenue rebounded to $113 million in 2021, up 116 percent year-on-year, majorly propelled by local market's box office recovery and the company's increased installation activities.
Latest available figures show IMAX's contracted network has reached nearly 1,000 theaters, with 783 systems installed and 215 planned.
The Battle at Lake Changjin, which was shot using IMAX cameras, normally showcasing 26 percent more content on IMAX screens than ordinary ones, has become the country's highest-grossing movie of all time.
Richard L. Gelfond, chairman of IMAX China, said the phenomenal success of Chinese blockbusters shot by IMAX cameras - also including Detective Chinatown 3 - has propelled the company's strong financial performance in 2021.
"We ended with full-year revenue and earnings almost recovering to pre-pandemic levels despite a limited Hollywood slate," said Edwin Tan, CEO of IMAX China, adding that they are expecting to build on the momentum.