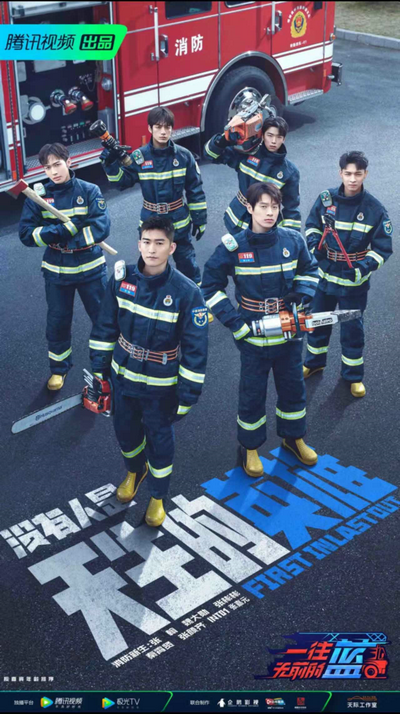 A reality show bringing together a group of celebrities to experience the daily life of firefighters recently aired on Tencent's video-streaming platform.
The program, First in Last out, invited actors Zhang Han, Wei Daxun, Zhang Binbin, crosstalk performer Qin Xiaoxian, rapper Zhang Yanqi and pop idol Zhang Jiayuan to undertake intensive physical training and learn about fire prevention with a fire brigade in Fujian province.
With the slogan "No one is born a hero", the show gives these young celebrities an opportunity to grow into qualified firefighters who are highly disciplined, bearing a strong sense of responsibility and able to rescue people in emergencies.
It shows how firefighters gear themselves up on a daily basis to safeguard people's lives and property, encouraging the public to show respect to the occupation.