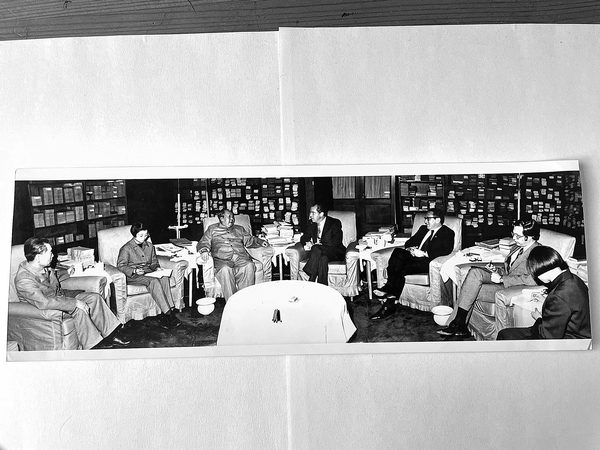 On the eve of the 50th anniversary of President Richard Nixon's historic visit, veteran US diplomats relive the heady days of the 1970s' rapprochement between their country and China.
Around 2:20 pm on Feb 21, 1972, Chinese premier Zhou Enlai turned up at the Diaoyutai State Guesthouse in Beijing, where, a little more than an hour earlier, he had said goodbye to Richard Nixon, the visiting US president, whom Zhou had met at the city's Capital Airport that morning.
The official schedule had called for the president to rest, after a long journey that had brought him and his 350-member entourage from Washington to Beijing, and before the two sides engaged in some preliminary talk followed by a welcoming banquet.
"Here Zhou came and asked to see Kissinger," recalled Winston Lord, special assistant to Nixon's national security adviser Henry Kissinger. "He said that Chairman Mao wanted to see President Nixon right away."
"Kissinger, to my everlasting gratitude, asked me to go," Lord, 84, told China Daily during a recent interview.
Lord, convinced he had earned the right to sit in the chairman's book-lined study by being "a core member of the trip's preparation team and one of the world's greatest notetakers", would later "tie for first place among Americans with Kissinger in meeting with Mao five times", to use his own words.
"He (Mao) was a forceful leader just by atmosphere."
While Nixon and Mao treated themselves to a lively hourlong meeting that included philosophy, history and much banter, others were left wondering. ("I voted for you during your last election," Mao said. "I think the important thing to note is that in America, at least at this time, those on the right can do what those on the left can only talk about," Nixon said.)