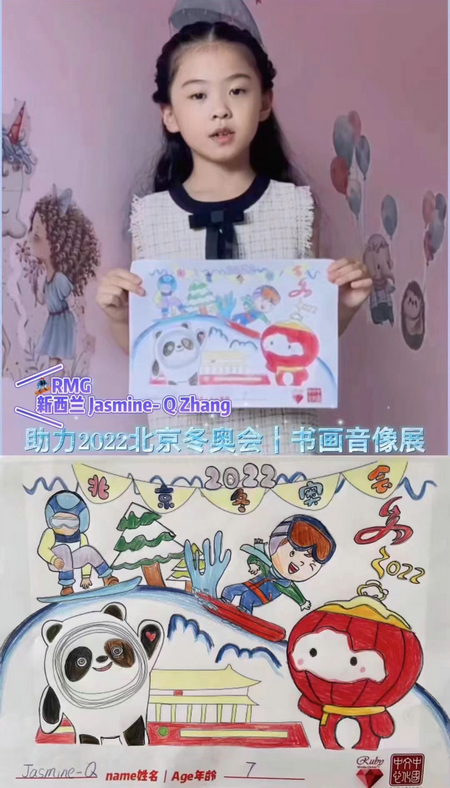 A group of children, ranging from 4 to 15 years old, created videos and paintings about the Beijing Winter Olympics and the 24 Chinese solar terms at a cultural activity in Auckland, New Zealand on Feb 4.
Their works showed imaginative spins on each solar term and the two mascots of the Winter Olympics, Bing Dwen Dwen and Shuey Rhon Rhon.
Organized by the China Cultural Center in Wellington, the event was jointly held with a local institution to promote cultural exchange between China and New Zealand.