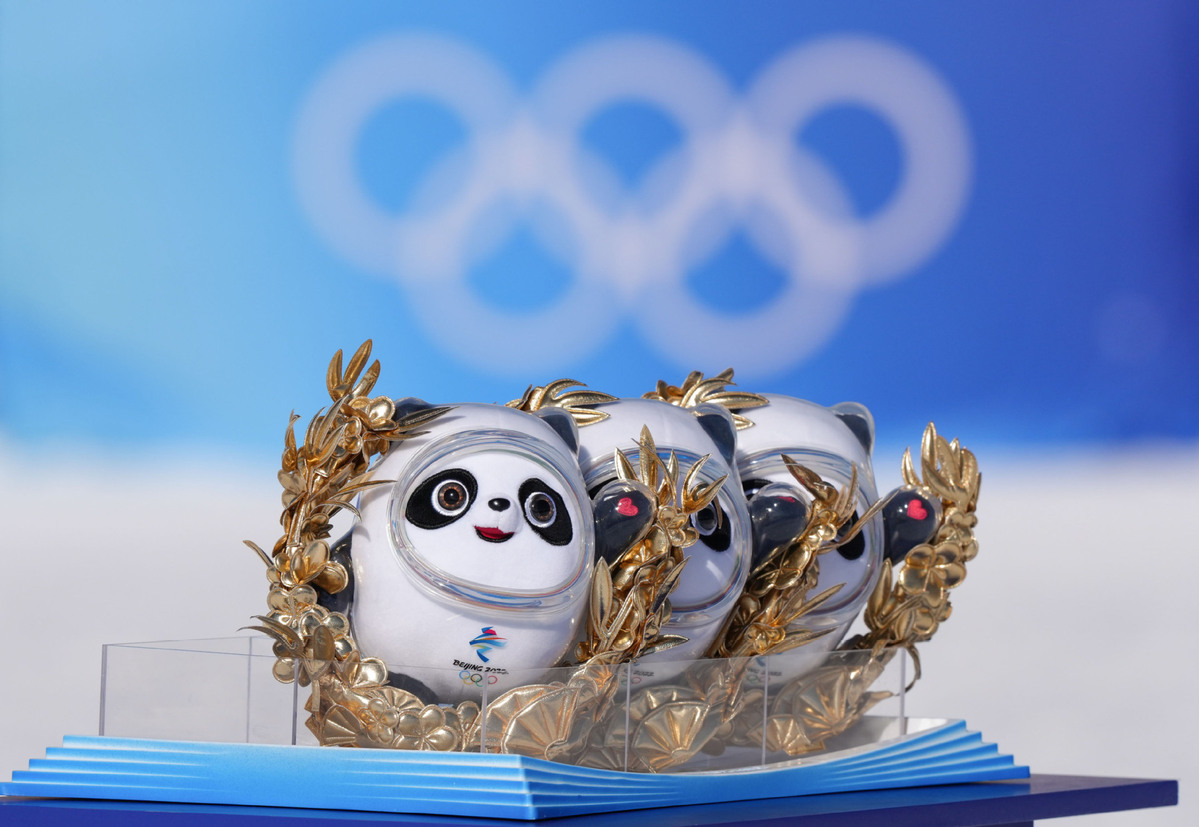 Bing Dwen Dwen, the cute mascot of the Beijing 2022 Winter Olympics, has been selling like hotcakes. Why is the ice-glazed panda so popular? What are the ingenious ideas behind its design? Guangzhou Academy of Fine Arts professor Cao Xue, who is in charge of the Beijing 2022 Winter Olympics mascot design team, told the CMG the story.
Cao Xue clearly remembers the exciting day of September 17, 2019.
On this day, the Organizing Committee of the Winter Olympic Games officially announced the mascot designed by Guangzhou Academy of Fine Arts as the mascot of the Beijing Winter Olympic Games. After discussion by many experts and scholars, the mascot got a new name - "Bing Dwen Dwen".
The 14-member design team led by Cao Xue are all teachers and graduate students from the School of Visual Arts and Design of Guangzhou Academy of Fine Arts. During that time, there were almost no holidays, and the whole team need to revise and discuss every day, and they ended up completing over 10,000 manuscripts. In the end, Bing Dwen Dwen, based on a panda, was selected from nearly 6,000 entries from 35 countries and regions.
Bing Dwen Dwen is a panda with a high sense of science and technology. It captures attention with its full-body "shell" made out of ice. Cao said the inspiration came from traditional Chinese snack "ice-sugar gourd," also known as tanghulu, which is candied hawthorns on a stick, while the shell also resembles a space suit – a nod to embracing new technologies for a future of infinite possibilities.