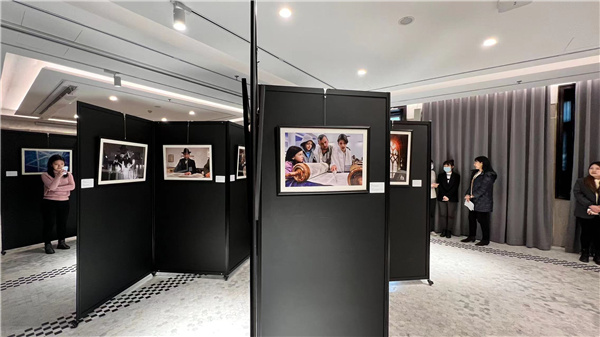 An exhibition of 40 photos reflecting different aspects of Jewish culture by photographers from Hungary, the Czech Republic, Slovakia and Poland opened at the Shanghai Jewish Refugees Museum on Thursday, which marked International Holocaust Remembrance Day.
The exhibition, which will run till Feb 27, is aimed at introducing Jewish culture, which is a key part of the cultural heritage of the four countries of the Visegrad Group: Hungary, Czech Republic, Slovakia and Poland.
"We remember the tragic history of the Holocaust so as to cherish the peace today," said Chen Jian, director of the museum. "As you can see in the pictures, the historical buildings are well protected and Jewish culture has blossomed in the Central European countries of the V4 group."