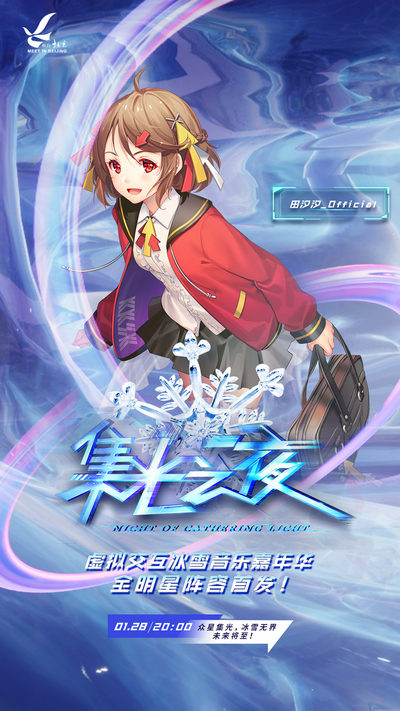 Night of Gathering Light, a 111-minute performance that celebrates the upcoming Beijing 2022 Olympic Winter Games, will premiere on major Chinese streaming platforms at 8pm on Jan 28.
As part of the 22nd "Meet in Beijing" International Arts Festival, the gala features both real-life celebrities and virtual idols, who will perform on the stage modeled on the shape of a giant snowflake, with six extending performing areas.
The gala was filmed in an extended reality studio with virtual lighting and stage designs tailored for the event.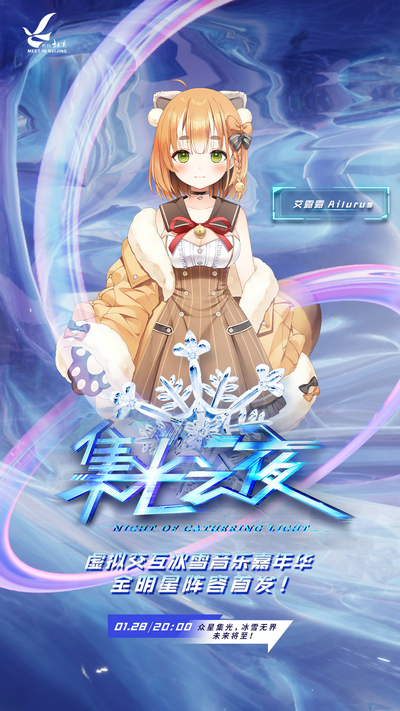 "It's like a virtual concert in the metaverse, with an immersive experience for audience," said Li Bin, producer of the gala.
"It's important to keep social distance during the ongoing COVID-19. Such a virtual concert offers a new solution."
China's Generation Z, born between the mid-1990s and the early 2010s who grew up with the culture of anime, comics and games, have expressed interest in virtual idols.
While watching the gala, with a few touches on their smartphone screens, audience can send out special effects on the virtual concert such as fireworks, to cheer their favorite idols.
There are two performances that involved with both real-life celebrities and virtual idols.
"It's unprecedented that real-life dancer Luo Wenbo will perform a duo dance with virtual idol Tian Xixi," Li said.