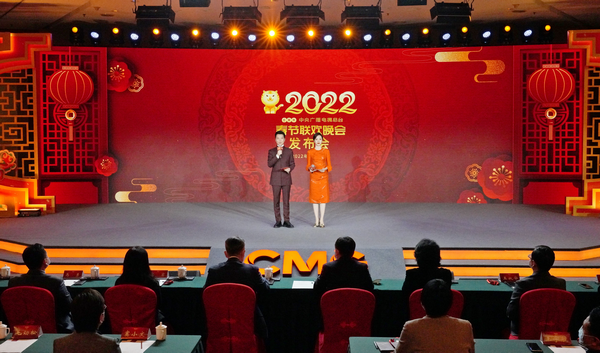 The annual CCTV Spring Festival Gala will be broadcast live by China Central Television at 8 pm on Monday, the Chinese New Year's Eve.
"The Spring Festival Gala is just like a silk ribbon connecting the hearts of Chinese people across the world," says Wang Xiaozhen, a member of the editors' committee of the China Media Group at a news conference in Beijing on Thursday.
The fourth round rehearsal of the gala was completed on the same day.
This year's gala will highlight technological innovations. For example, a 720-degree dome made of LED screens will offer the audience an immersive viewing experience. Latest technology like AR, XR, and 8K technology, currently the highest ultra-high-definition resolution in digital television and digital cinematography, will also be used.
Various performances that the audience are familiar with will be staged, like singing, dancing, acrobatics, cross-talk shows, comic sketches and martial arts. Creative performances combining advanced technology will join to show the festive atmosphere.