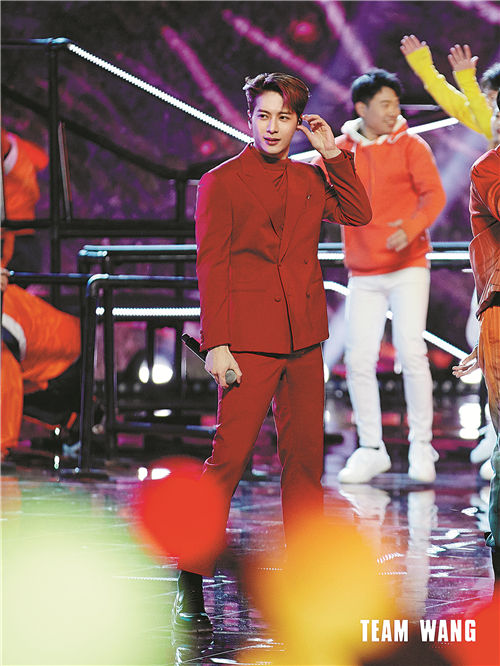 Powerful lyrics have a profound message for young music fans to pursue their dreams and take on the world, Chen Nan reports.
It's 9 o'clock on a Monday night. Most people are winding down, relaxing at the end of a busy day. Jackson Wang is not one of them. He is not ready for a break, just yet.
It's been a hectic time for the Chinese singer-songwriter and it's going to get much more so.
Turning 28 this March, he has already attracted a large fan base in Asia with more than 30 million followers on his Sina Weibo platform and about 26 million fans on his Instagram account.
On Jan 11, the singer-songwriter released a single, aptly named Jackson Wang. The song, written by Wang, tells his story, that of a former professional fencer who later pursued a music career.
"The song defines me and is 100 percent about me," says Wang, adding that it's been his longtime wish to release a song telling his story. The song will be part of the singer-songwriter's upcoming new album, which will be released in Mandarin and English.
The new song opens: "I didn't think too much about it and left my home at 17 years old. With three pieces of luggage and a one-way ticket, I had nothing in my pocket but my music dream."
He explains that it took about three or four days to finish writing the song. "You can see that there are no fancy words, nothing polished, just some simple lyrics, which tell an honest story about me," he says.