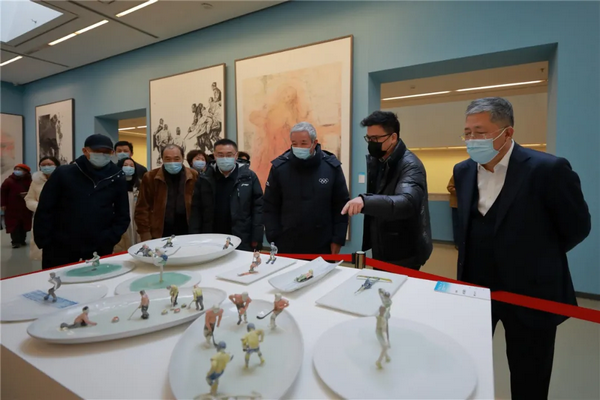 As Beijing gears up for the upcoming Winter Olympics and Paralympics, cultural activities are being held in the capital city to warm up the atmosphere despite the continuing pandemic.
Harmony with People and Earth, an ongoing exhibition at the art museum of China National Academy of Painting, shows paintings, sculptures and calligraphic works depicting scenes of the Olympic Games and ordinary people participating in sports.
The exhibition ends on Feb 10.