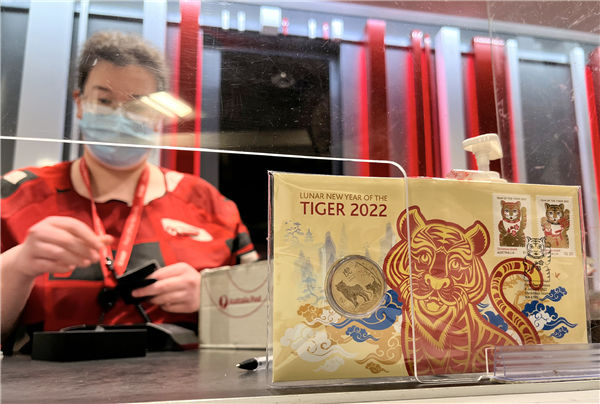 Australia Post has issued a new set of stamps and coins, featuring playful images of tigers, to celebrate the upcoming Year of the Tiger.
The stamps, designed by award-winning artist and illustrator Chrissy Lau, are a testament to the adage that a picture is worth a thousand words.
The Year of the Tiger will start on Feb 1 this year.
For the second consecutive year, Lau, who is of Chinese heritage but grew up in northern England, has been commissioned by Australia Post to design the annual Chinese New Year stamps.
"The tigers are very active, courageous, persistent, (and) quite stubborn... I also look at the wider celebration of the Lunar New Year, and all the symbolism that comes with Chinese and Asian culture," Lau says.
The images of tigers resemble the "lucky cat" figurines that are commonly seen in Chinese and Japanese restaurants and Asian grocery stores in Australia.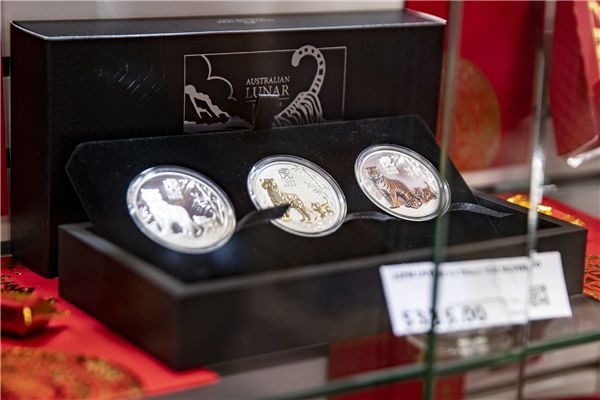 Lau, who weaved in images full of symbolism in Asian culture, says that she wanted the vibrant images to "evoke nostalgia and a sense of multiculturalism".
To that end, the tigers on the three stamps are holding in their upraised paws an array of traditional festive objects such as plum blossoms, firecrackers, lucky endless knots and a string of mandarins.
"There are quite playful elements in the design, but if you know about Asian culture, you'll understand there are deeper meanings," Lau says.
The plum blossom, for example, can survive harsh coldness so it has come to represent perseverance throughout harsh times.
Ultimately, Lau hopes the eye-catching designs can inspire people to seek out the meaning behind the Asian iconography, such as the firecrackers, which ward off evil spirits.
"If people see these designs, they don't need to be Asian or Chinese to understand them, they just need to enjoy a nice picture and then they can find out more about the meaning," she says.
"I hope the stamps give people a sense of fun and make them smile," she says.
Tiger is the third zodiac sign in the Chinese zodiac cycle. The Chinese zodiac cycle contains 12 animals that record years and reflect people's attributes: rat, ox, tiger, rabbit, dragon, snake, horse, sheep, monkey, rooster, dog and pig.