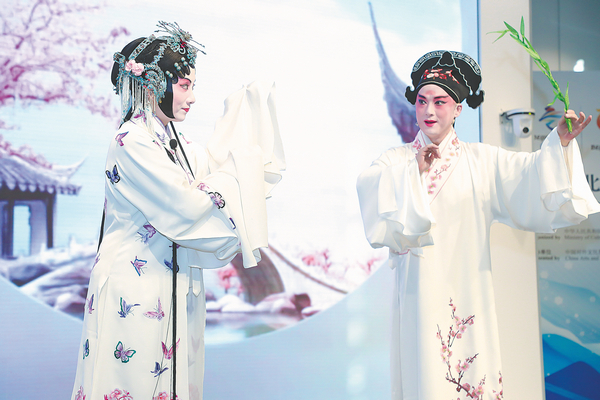 Zou Yingzi made a decision in 2015 that changed her life and, it could be said, enriched society. That was the year she discovered the story of the famous embroidery Miraculous Image of Liangzhou, which shows the Buddha preaching. The work, which dates back to the Sui (581-618) and Tang (618-907) dynasties, is 2.4 meters high and 1.6 meters long and was stored and preserved in a cave with Buddhist scriptures at the Mogao Grottoes in Dunhuang, Northwest China's Gansu province. In 1907, it was taken to Europe by Hungarian-British explorer Marc Aurel Stein, later becoming a part of the collection of the British Museum.
Zou, who is based in Suzhou, Jiangsu province, learned embroidery from the age of 6 and became a city-level inheritor of suxiu, or Su embroidery. She decided to embroider a copy of the ancient work, but the following years, living up to this commitment, were difficult and costly.
Actually seeing the work was a feat in itself, as its popularity meant that it was often displayed far from London. The artwork was loaned out by the British Museum to the Getty Research Institute in the United States in 2016 and the Nara National Museum in Japan in 2018.
Undeterred, Zou requested the details, such as its actual size, from the repair room of the British Museum, read volumes of relevant literature, consulted experts, and dismantled her own work six times before her final offering was warmly praised by experts. She then donated the work to Dunhuang Academy in 2019.