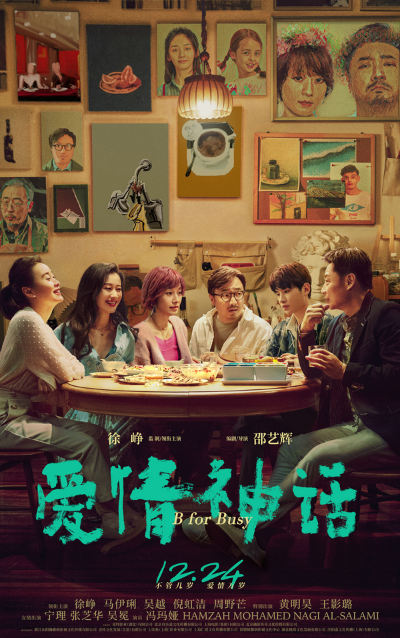 A star known for excelling in hilarious comedies, Xu Zheng has recently toned down his trademark style to bring audience a little bit plain yet thought-provoking work, B for Busy.
Starring Xu and his fellow Shanghai actors, the film set in Shanghai is all in the city's local dialect, an endeavor that Xu wishes gives the film a special "flavor".
The tale recounts Xu-starring painter trying to romance with actress Ma Yili-starring Ms Li, an advertisement employee who raises her daughter alone after filing for divorce from her British husband. But his plan to enjoy a romantic night is disturbed by several unexpected visitors, a troublesome student, his still jealous ex-wife, and a nosy neighbor.
More interestingly, Italian actress Sophia Loren - the Hollywood legend whose classic The Cassandra Crossing has captivated many fans in China - is mentioned in the movie many times as a pivotal clue about another fictional "romance".
Xu, who also serves as the executive producer, said during the Beijing premiere that the film aims to expand the diversity of movie genres in domestic industry, which is currently dominated by actions-packed tentpoles.
Unlike most of Xu's previous films, which travel from China to foreign destinations, B for Busy is set in a much smaller area within a radius of 2 kilometers in western Shanghai, giving audience a delicate perspective to savor the distinctive flavors of the city, observed some critics at the premiere.