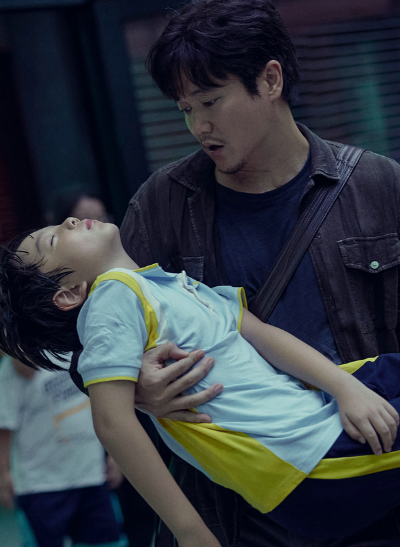 As the follow-up of the 2019 blockbuster thriller Sheep Without a Shepherd, Fireflies in the Sun has opened domestically on Dec 17, raking in around 35 million yuan ($5.5 million) to become the latest box office champion of the country's box-office charts.
Once emerging as a sleeper hit to beat Hollywood epic Star Wars: The Rise of Skywalker to top the China's box office charts in the last month before the country launched a six-month-long cinema closure due to the COVID-19 epidemic, Sheep Without a Shepherd was also critically acclaimed - exemplified by earning 7.5 points out of 10 on the popular review site Douban - making industry insiders placing a high hope on its sequel.
Reprising actor Xiao Yang as the lead role, Fireflies in the Sun - which is a remake of Warner Bros. Pictures' 2002 John Q starring Denzel Washington - tells a brand-new story unrelated to the plotline of the first film.
Set in a fictional country where Mandarin, English and Thai is spoken, the story fictionalizes that Xiao-starring father, a poor scriptwriter, attacks a hospital to take some people as hostages, in order to generate public attention and force the police officers to help him seek a "lost" organ, which is supposed to be used for his only son's heart transplant operation.

A premiere was held in downtown Beijing on Dec 15, bringing together the major creators as well as receiving applauds from critics and experts.
Director Dai Mo said the film was produced in an intensively-tight schedule between July and September earlier this year, with most scenes filmed in South China's Guangdong province. More than 100 Thai people - mostly living in China but working as actors for the first time in the film - were recruited to play cameo roles, according to the director during an earlier seminar held by the Beijing-based film company Ju Ying Hui Movie and TV Culture Co Ltd.
Rao Shuguang, president of China Film Critics Association, said the new film has employed delicately-designed suspense and abundant twists to tell a visually arresting yet also tear-jerk story about a father's deep love of his son.
Yin Hong, deputy chairman of the China Film Association, said the new instalment has continued the first film's successful formula to sew together a reflection of the grassroots people's struggle against societal injustice caused by corruption and a well-written suspense tale, propelling such a genre's popularity in China.