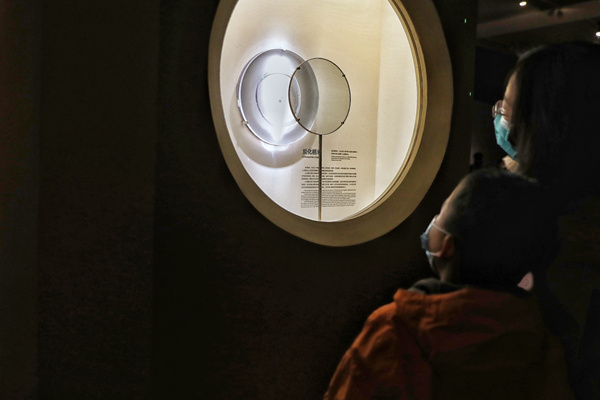 Relics from site dating back to Neolithic era discovered in Yiwu, Zhejiang province, now on show in Beijing, Lin Qi reports.
Yiwu, in East China's Zhejiang province, could be called a "global commodity center"-a variety of products flow from its factories and are transported around the world. This high-tech global center of light-industry commerce is also home to a Neolithic relic site of vital importance, dating back around 9,000 years and viewed as one of the first indications of Chinese civilization.
Since 2012, archaeologists have been carrying out excavations in Qiaotou village, to the west of downtown Yiwu. At one site, covering some 2,400 square meters, they have found domesticated rice, stone tools, painted pottery, tombs and remnants of surrounding moats. These discoveries represent clear evidence of the settlement of an archaic people.
Qiaotou is one of several sites that have been discovered in Zhejiang that are believed to belong to the Shangshan Culture from around 11,000 to 8,500 years ago.
Shangshan Culture was first discovered by Chinese archaeologists after excavating a Neolithic site in Shangshan village, Pujiang county, Zhejiang, in November 2000. Since then, some 20 relic sites in the province, dating to the culture's early, middle and late stages, have been detected.
Researchers believe they have found the earliest examples of cultivated rice grains and painted pottery in China at the sites, as well as the ruins of pile dwellings and ground houses that provide evidence of the earliest human settlement in the country.