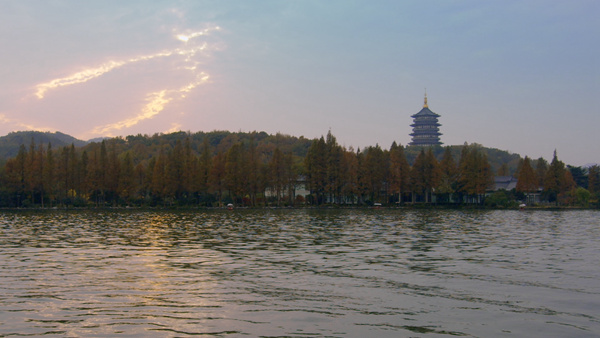 Sino-Japanese TV production weaves stories around three world-famous sites in China, Wang Ru reports.
An old man is often seen flying a kite, which looks like an eagle, on the Broken Bridge over West Lake in Hangzhou city, Zhejiang province. Seventeen years ago, he was diagnosed with cancer, and couldn't stop thinking about his misfortune.
To distract himself, he started to fly the kite, saying that when it went high, his worries seemed to fade.
The story is recounted in the series Ramble in World Heritage, which aired on CCTV-9, China Central Television's documentary channel, over Nov 28-30.
Coproduced by China Media Group and Japan's national broadcaster NHK, the production now has three episodes that feature Lijiang city in Yunnan province, Gulangyu Island in Fujian province and Hangzhou, which are UNESCO World Heritage sites. Two other episodes will be added to the series in the future.
The production adopts a creative style, showing the sites through conversations between two people in each episode.