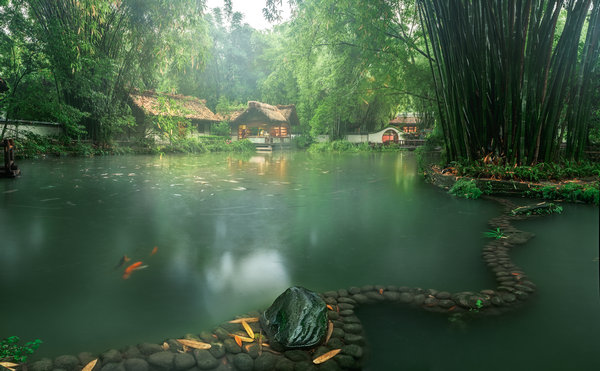 An exhibition featuring 60 art pieces by 14 Chinese artists from Southwest China's Sichuan province was held in Kunsan, South Korea on Dec 8.
Organized by the China Cultural Center in Seoul, the center aims to introduce Sichuan's cultural and natural resources to the Korean city.
The center's director Wang Yanjun said the exhibition is set to strengthen ties between the artists in both countries, as 2022 would mark the 30th anniversary of the establishment of diplomatic relations between China and South Korea.
Kunsan, a coastal city in South Korea, has established friendly relations with 13 Chinese cities.
The event will end on Dec 12.