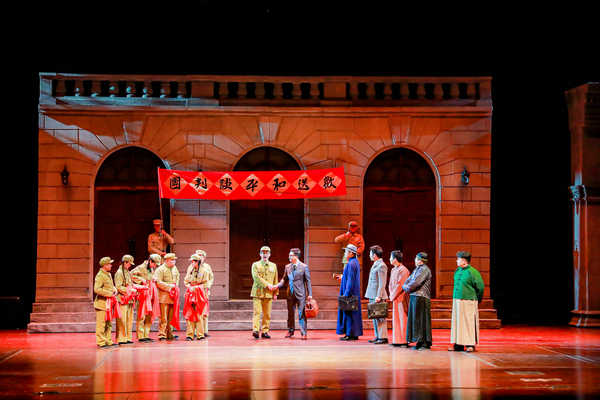 The 2021 Season of China Theatre Festival kicked off in Beijing.
Liming 1949 (Dawn 1949) was the opening drama featuring popular actor Wang Ban and actresses Cao Ying and Cheng Lisha. The historical drama tells the story of how Tianjin and Beijing were liberated before the People's Republic of China was founded.
Initiated in 2017, the festival has brought 92 dramas to an audience of over 600,000 across China. In addition to 15 dramas that will be played in Beijing, the 2021 season will also bring 13 productions to other cities including Shanghai, Guangzhou, Shijiazhuang, Hefei and Nanjing.