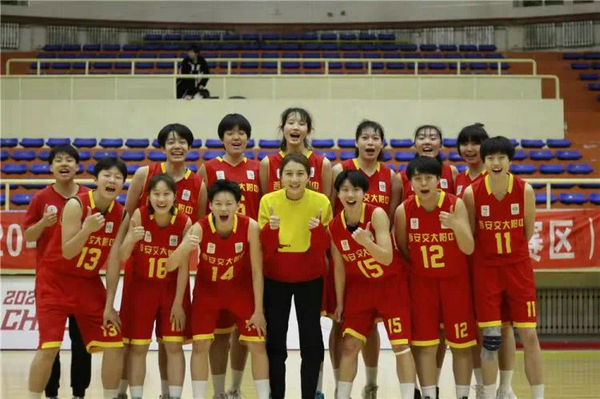 Hoop Girls, a documentary showing how female players from the basketball team of the High School Affiliated to Xi'an Jiaotong University managed to win the 2021 tournament of Chinese High School Basketball League (CHBL), has aired on the video-streaming website Youku this month.
Led by their coach Shi Jin, the players undertook intensive training to prepare for the tournament and had to overcome one difficulty after another. For instance, as three of the team's leading players were in their junior year, they had to strike a balance between playing basketball and preparing for the upcoming gaokao, or the national college entrance examination. Meanwhile, Shi had to take care of her mother who was rushed to hospital because of a sudden illness.
Xu Yueyue, 1.97 meters in height, is the top seed in the team. She grew up in a single-parent family where her mother makes a living working as a waitress in a restaurant in downtown Xi'an, Northwest China's Shaanxi province. Without any training, she struggled to work her way up from bench player to being in the starting lineup. Her outstanding performance has helped her get accepted to Tsinghua University, one of the top-ranked universities in China.
The documentary highlights the perseverance and strong determination of these young girls, hoping to draw public attention to the development of CHBL and the performance of the country's female basketball players.