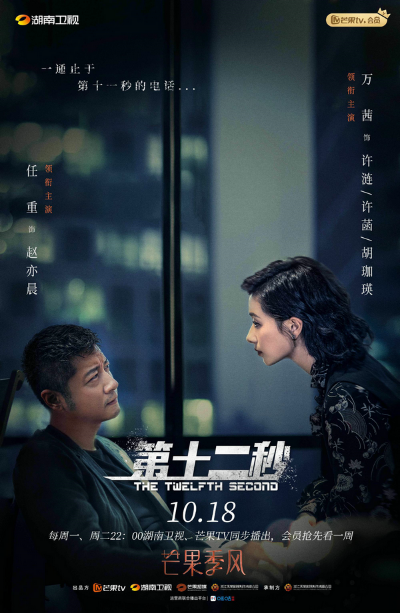 The ending of the thrilling drama, The Twelfth Second, aired on the video-sharing platform Mango TV recently.
The drama, starring actress Wan Qian and actor Ren Zhong, tells a story about how a policeman named Zhao Yichen tracks down the whereabouts of his wife Hu Jiaying, who disappeared when she was six months pregnant. She leaves behind nothing but an 11-second emergency call. However, the call's lack of key information about her situation makes her rescue unlikely. The truth doesn't come out until nine years later, when Zhao receives an anonymous letter that leads to the hidden criminal gang linked to his wife's disappearance.
The story uses a realistic approach to depict how Chinese police deal with cases involving such social issues as human trafficking, domestic violence and school bullying. Meanwhile, the TV drama's production unit actively conducted online activities to instruct people on how to make proper, efficient emergency calls containing useful information that would help police break the case.
For instance, Wan and Ren participated in a livestreaming show to interact with grass-roots policemen in charge of receiving emergency calls. They discussed how to give useful information within a short time while facing dangers, attracting more than 32,000 to join the discussion online.