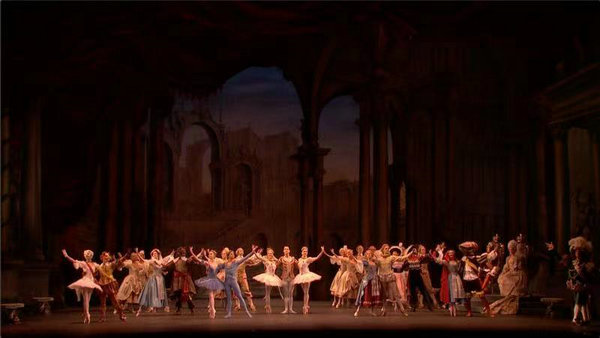 The 8th Beijing International Ballet Invitational for Dance Schools concluded with a gala held at the Beijing Dance Academy on Dec 5, which was streamed online.
Nearly 2 million people watched the gala, including 83,000 overseas.
Winners from 71 finalists included Elizabeth Roulan Feng from the Morning Star Dance Academy, Anastasiia Hurska from the Taras Shevchenko National Opera and Ballet Theatre of Ukraine and Li Lejin from the affiliated secondary school of the Beijing Dance Academy.
Dancers from the Beijing Dance Academy performed classic ballet pieces such as Swan Lake. The Royal Ballet joined the gala with their own ballet piece, Sleeping Beauty.