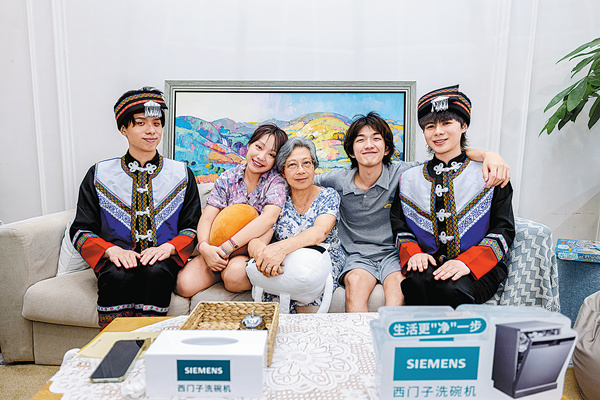 More entertainment programs focus on the elderly, Wang Qian reports.
Actress Leanne Liu keeps her television on for 24 hours, afraid of going out and inept at using technology, she says, before participating in the reality show Summer Refuge that concluded on Nov 25.
After her husband died in an accident in 2011, Liu has been living alone in Shanghai. Her lifestyle, similar to many elderly aging alone in China, triggered concern on social media.
China has more than 264 million people aged 60 and above, including 80.8 million in their 70s and 35.8 million older than 80, according to the seventh national population census.
"As the country is entering an aging society, the TV show aims to call for the public to pay more attention to the issues and challenges facing the elderly and break ageist stereotypes. Their today will be our tomorrow," a show representative says in a written response to China Daily.
Under the guidance of the China National Committee on Aging, the 10-episode show, which premiered on Bilibili on Sept 23, puts three people over 60 and people in their 20s together for a 21-day "social experiment" to see how the two generations get along. Two other seniors who appear on the show are Zhu Zengde, 89, a former businessman, and Wei Yongzheng, 81, a retired teacher.