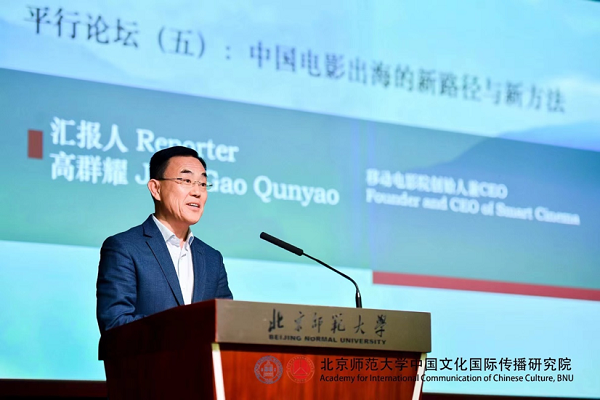 A forum recently held in Beijing Normal University brought together more than 60 experts and insiders from multiple countries to discuss ways to enhance the overseas influence of Chinese culture.
With films being one of the most efficient mediums for international communication, Gao Qunyao, CEO of Smart Cinema, said domestic filmmakers should not only focus on polishing story narration skill and artistic expression with a more international way, but also rely on innovative technology to help local content go beyond the borders and reach more overseas audience.
Recalling how Smart Cinema - a virtual mobile app stimulating an authentic theater's environment that sells one ticket just for one film - has forayed into the North America and Europe over the past three years, Gao said digital technology could help Chinese studios to break Hollywood's dominance in traditional distribution network, exporting more Chinese films overseas.
Currently, Smart Cinema's platforms have "screened" nearly 900 Chinese films, accounting for over half of the theatrically releases in recent three years, and drawn more than 72 million viewers.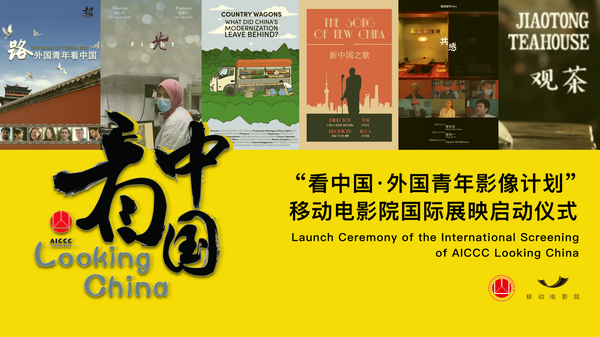 Considering movie as a bridge to exchange cultures, Gao added that overseas Chinese - reaching a total of around 60 million people - can use their influence to spread Chinese culture and quality movies to more foreign audience.
Xie Fei, a representative figure of China's "fourth-generation directors", recalled that five of his overall nine films caught overseas attention in several international film festivals, suggesting domestic producers to speed up the digitalization of the copies of old classics, which could go alongside new blockbusters to attract international audience.
Aside from discussing Chinese films going abroad, the forum also launched an online screening project on Smart Cinema, with a total of six movies - all showcasing China's lifestyle and culture through foreign talents' perspective - unveiled in the first lineup.
As the longest title among the six works, The Road of China in 2020, an 85-minute documentary, was jointly shot by nine young filmmakers respectively from the United States, Spain, Singapore, South Africa, France, Russia, Brazil, German and Israel earlier last year.