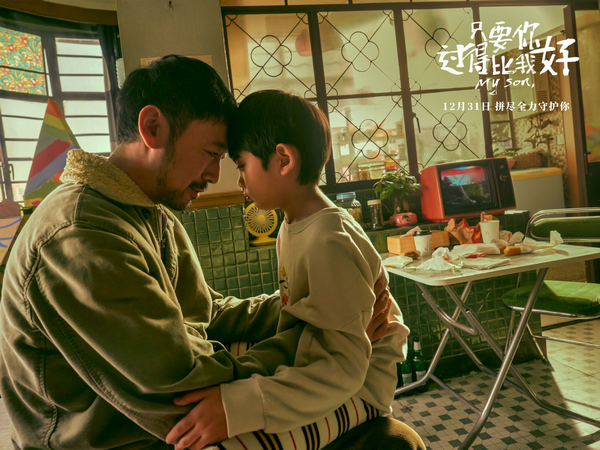 When actor Cao Bingkun was shooting a film in 2017, he got a chance to be more involved in the creative process and developed an interest to go behind the camera. Cao's directorial debut, My Son, (with a comma in the title indicating the protagonist's unwritten regret) is scheduled to open across the country on Dec 3.
The film stars Cao as the widowed father, a delivery man who is diagnosed with late-stage brain cancer. Struggling with financial burden and an uncertain future, the protagonist endeavors to find an orphanage that will continue to care for his young son after his demise. However, a family secret kept for many years makes the situation complicated.
"Some filmmakers regard their works as a love letter to pay tribute to the silver screen, but for me this movie is like a letter of apology," said Cao during the film's Beijing premiere on Nov 30.
Growing up in an old-school family, Cao recalls having a tough relationship with his father, a man who was shy to express his love for his son. As a way to remember his father, Cao created a movie to articulate the words he should have said years ago.
A veteran actor with a career spanning 20 years, Cao revealed how he prepared for the role -- from experiencing the daily life of delivery workers to losing roughly 25 kilograms of weight in one month.
The film was nominated for the competition sector of the 13rd Macao International Movie Festival.