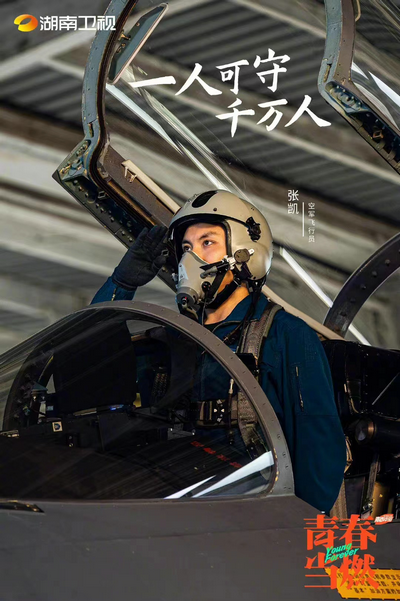 Young Forever, a short video series by Hunan Satellite TV Station, gathers talented youth from all walks of life to tell their stories and inspire young viewers to equip themselves with positive energy and actively chase their dreams.
Pop idol Wang Yuan, 21, encouraged young people to try to make breakthroughs and embrace the diversity of life. Pianist Lang Lang said that although his youth was a bittersweet period in his life in which he spent most of his time practicing the piano assiduously, it also brought him honors that he cherished deeply. For actress Guan Xiaotong, 23, youth means one can step out of one's comfort zone by trying something new and different.
Other guests on Young Forever include supermodel Liu Wen, singer-songwriter Li Ronghao, Olympic gold medalist Gong Lijiao, fencer Sun Yiwen and gymnast Xiao Ruoteng. Feng Shi and Zhang Kai, soldiers from the People's Liberation Army PLA Central Theater Command have also contributed their insights.