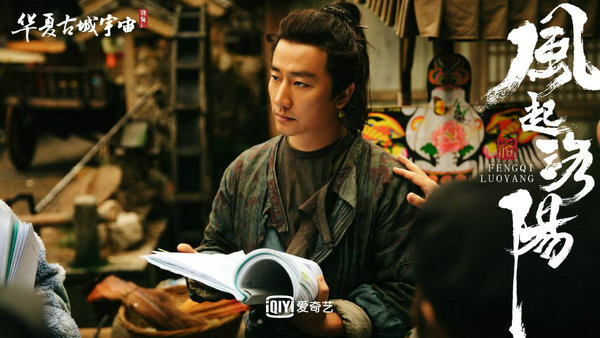 Original online drama Luoyang, a production by leading content streaming website iQiyi, will meet viewers around the world on Dec 1.
Luoyang in Central China's Henan province is the first city to be featured in the iQiyi Chinese Historic City Universe, a program that gathers content that draws inspiration from Chinese cities, including Beijing, Guangzhou, Longxi county of Dingxi, Dunhuang and Nanjing, in an effort to bridge the gap between China's local culture and a global audience.
Luoyang tells the story of group of people from different walks of life investigating an unsolved case of crime in the city of Luoyang, which served as the capital during the Tang Dynasty (AD 618-907).
The story was adapted from the novel Luoyang by Ma Boyong, one of China's most acclaimed authors and winner of the prestigious People's Literature Prize. At the press conference, Ma shared that his inspiration for creating the story was his love of history. "As a person who studies history, I find that no matter what period of history you study, Luoyang is a city you can never miss. Then I realized we should do something for a city so rich with legends."