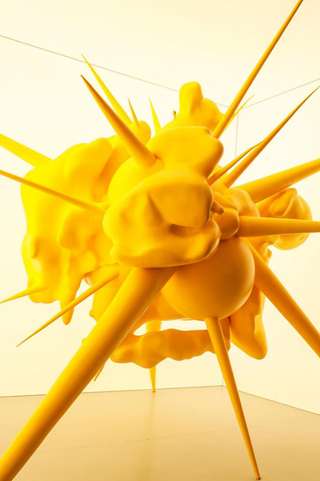 Beyond the Anthropocene, a cross-disciplinary exhibition that serves to bridge art and science, is being held at the UCCA Center for Contemporary Art until Jan 16 and the Kuntai Jiarui Cultural Center in Beijing through Dec 16.
Curated by Gu Zhenqing, the exhibition shows 23 sculptures, installations and video works jointly created by dozens of artists and scientists. The event explores new possibilities for artists and scientists to work together by introducing new developments and enriching people's vision in the two areas.
Works on show reflect on the role of human activity in ecological imbalances, and try to redefine the position and obligations of human society on Earth.