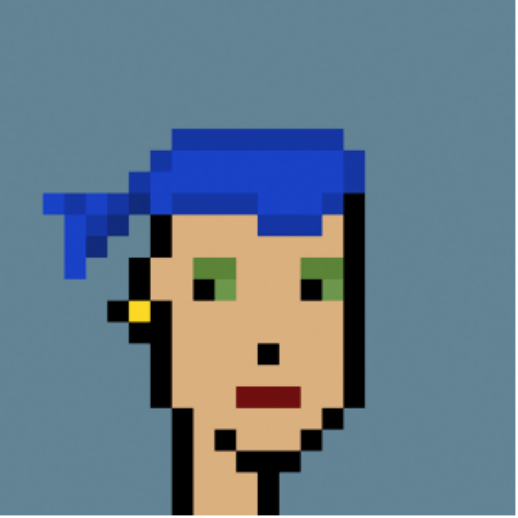 Enthusiasm in collecting new forms of digital art, such as NFT art, have grown as transportation limitations during the pandemic have allowed art buyers to shift their resources to something they can appreciate and purchase entirely online.
Several NFT works presented by theone.art, a digital art platform, were sold at Holly's Auctions in Shanghai early this month. The top lot was CryptoPunks#6388, an art image featuring a female character from CryptoPunks, one of the first NFT art projects released in 2017. It was the first CryptoPunks piece offered at the traditional art market at home, and it fetched 7.48 million yuan ($1.17 million).
The project designed by Larva Labs, a studio consisting of two Canadian software developers, garnered global attention when a collection of nine Cryptopunks sold for $16.96 million at a Christie's live auction in May.
Works by other digital art creators such as Pak and Loot were also sold.