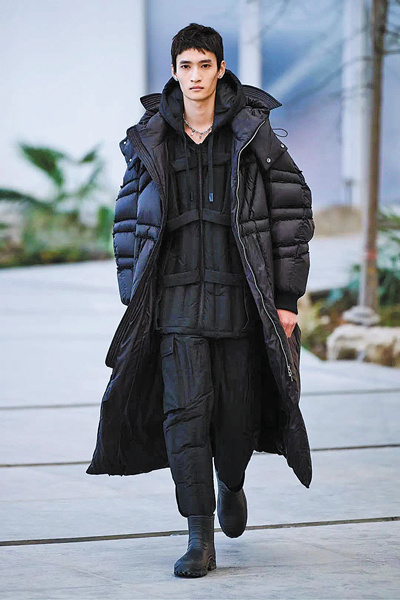 A new award aims to become a platform for young Chinese designers to get noticed abroad, He Qi reports in Shanghai.
The Yu Prize, co-promoted by investment company Yu Holdings and Shanghai Fashion Week, announced its first winner in April after being launched in October last year.
Standing out among over 70 domestic designers, 30-year-old Chen Peng, who graduated from London College of Fashion, won this year's prize with his namesake fashion brand, which he launched in London in 2015. Chen was given a cash award of 1 million yuan ($156,400).
Yu Wanwan, 31, who founded Yu Holdings in 2017, says: "I believe that anyone who has participated in the Yu Prize can feel the uniqueness of this creative award-not only the financial support it gives, but also further support from the industry."