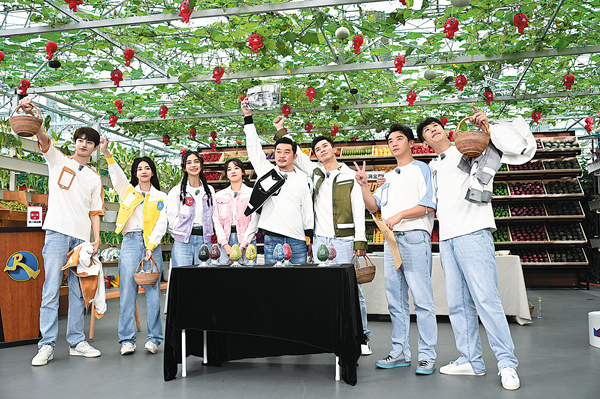 TV show focuses on how technical mastery has been unleashed to deliver harvest of prosperity, Xu Fan reports.
Most people are curled up under warm quilts one hour after midnight, but that is about the time when China Shouguang Agricultural Produce Logistic Park-the largest of its kind in Asia-experiences the hustle and bustle.
In the popular variety show Keep Running: Yellow River 2, eight star hosts took a ride to the park, an agricultural produce trading center, joining locals to package farm produce.
Every day, the park, located in Shandong province, trades nearly 10,000 metric tons of vegetables, transporting produce to more than 20 provinces and autonomous regions, as well as to overseas markets in Japan, South Korea and Russia.
Actor Li Chen has traveled to many places since he has joined the first season of Keep Running in 2014, but the veteran was still surprised during a visit to a greenhouse in Shouguang. Installed with a computer-controlled system, the greenhouse allows farmers to monitor and control watering and adjust the temperature precisely from a remote distance.