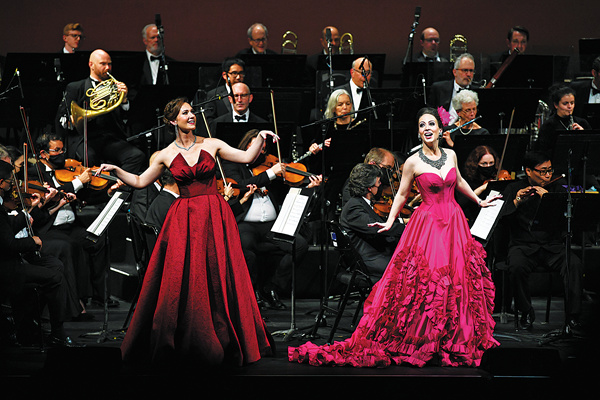 Concert brings Chinese and American artists together to present their musical heritage, Minlu Zhang reports in New York.
Inspired by connections between the East and the West, musicians from China and the United States staged a concert, performing pieces from two sides of the world at New York City's Lincoln Center on Saturday night.
Presented by the China Arts and Entertainment Group, East/West: A Symphonic Celebration is part of Image China, a cultural exchange initiative aimed at introducing traditional and contemporary Chinese performance arts to people around the world.
Featuring conductor Cai Jindong from Bard College and the New York City Ballet Orchestra, the concert presented several traditional Chinese musical pieces and one US musical piece, including Butterfly Lovers, Great Wall Capriccio and the Appalachian Spring Suite.