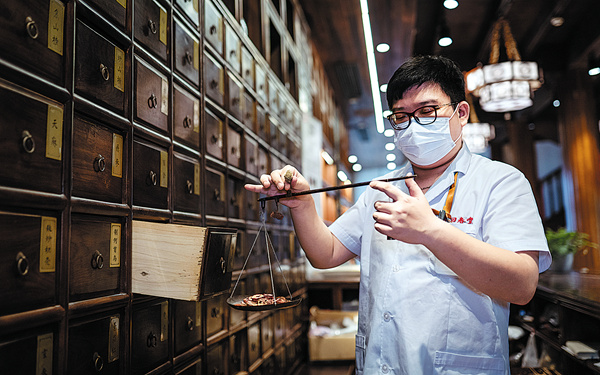 Having prepared gaofang for over 40 years, Yu says TCM knowledge plus experience plays a vital role in concocting the TCM tonic, with each dose containing up to 50 herbal materials, depending on the different prescriptions of the patients.
The authenticity and quality of the herbs is also important, he says, adding that, usually, the tonic is delicately modulated through the combination of herbs and ejiao, a gelatin used in TCM.
With the thousand-year-old tradition well-preserved, TCM practitioners have tapped new ways to promote and market these products online, better catering to the consumption and market needs of younger generations in China.
This year, Fang Hui Chun Tang, together with 14 other well-known TCM clinics in China, participated in the Singles Day online shopping spree, which falls on Nov 11, to provide consumers with TCM remedies and medicines, with gaofang highlighted in the campaign.