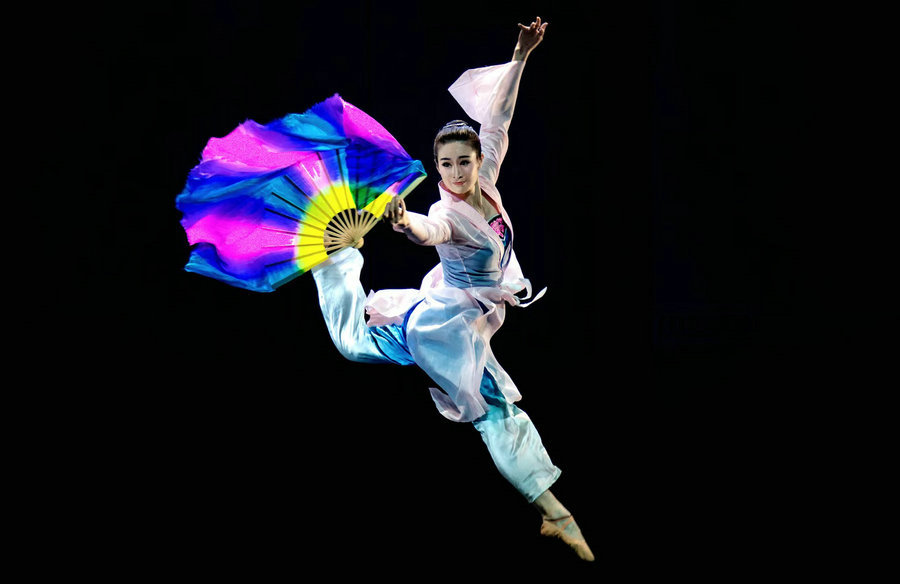 Over 20 star dancers of the Beijing Dance Academy performed in a gala showcasing the beauty of traditional Chinese dance in Shanghai on Nov 13.
Highlights include dancer-choreographer Wang Yabin, who performed her award-winning dance piece, Wu Shan Dan Qing, or Silky Fan and Ribbons, and dancer Hua Xiaoyi, who performed Dian Jiang Chun, or Crimson Lips Adorned.
A female group dance, Xiang He Ge, which was featured in a new show titled Dancing Through the Millennium, co-produced by Henan TV and Chinese video platform Bilibili, where it premiered on Nov 6, was also staged during the gala.
The gala was first staged in Beijing in the end of October and is touring Chinese cities, including Qingdao, Guangzhou and Zhuhai, through December.